by Shawn Underwood in Acoustic, Alt-Country, Americana, Best of Year, Bluegrass, Country, Folk, Genres, Indie, Jazz, Reviews, Specials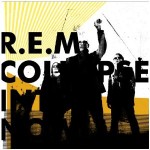 1) R.E.M. – Collapse Into Now: OK, I'm willing to admit maybe this was a little bit of a sentimental choice for me since it may be their last album.  But darn it, I still think this is their best effort since the 80′s and 91′s Out Of Time.  The jangly guitars, the inexplicable Stipe lyrics, the last song has a circular reference to the first song, Eddie Vedder and Patti Smith provide guest vocals; this is the sound that practically defined indie rock for the better part of a decade.  There are plenty of groups on my list that are exploring new avenues.  Sometimes just doing what you're known for really well is harder than it sounds, though, and so this is a fitting finale (assuming they don't take the sports star route and retire early and often).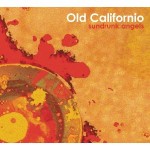 2) Old Californio – Sundrunk Angels: I keep coming back and listening to this album.  It's rock 'n' roll, and twangy, and a little bit funky.  There are slide guitars and harmonicas, ballads and ditties.  It's a veritable jambalaya of Americana music.
 3) Suzanna Choffel – Steady Eye Shaky Bow: Choffel, a guitarist as well as singer, manages to put a very jazzy spin on some tunes that are otherwise more country and pop, all while maintaining an Austin sensibility to the production.  Normally when someone says music is hard to classify it's because the music is all over the map.  In this case, the songs are in a consistently similar vein, albeit not something you hear very often.  Undoubtedly the best Americana album of the year to play for someone who says they don't like country and twangy.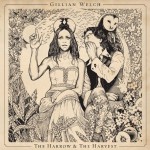 4) Gillian Welch – The Harrow & the Harvest: I was a little bit meh about this record when I first heard it.  But it's grown steadily on me since it came out.  I think what I like most is that it's so different from just about anything else I heard all year, and yet it's still so essentially Gillian.  If you just listened to this once or twice and then put it away, go back and listen again 6 months later.  You'll see.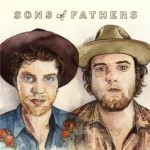 5) Sons of Fathers – Sons of Fathers: And speaking of great harmonies in the vein of Welch & Rawlings, check out the debut release of David Beck and Paul Cauthen, otherwise known as Sons of Fathers.  These guys have a crack set of musicians behind them and give a vocal performance that is mesmerizing.
6) Milk Drive – Road From Home: Sometimes there's no substitute for the ability to shred.  Milk Drive consists of members who collectively have probably won more picking awards than any band in existence.  They've put a jazz spin on a bluegrass sound and are seriously pushing the envelope of how sophisticated Americana music can sound.  Not to mention that instrumental virtuosity.
7) The Bottle Rockets – Not So Loud: An Acoustic Evening: Just as the unplugged MTV performance by Pearl Jam defined the very plugged-in sound that was grunge, this acoustic performance by a normally loud band shows why they've been so successful.  With all the amplifiers stripped out, the songs are still well written and well performed and stand the test of time.
8 The Decemberists – The King Is Dead: Lots has been written about the early 2011 release by one of the darlings of the indie crowd.  For me, this album showed how wide ranging they can be with its twangy influence that simply presents Colin Meloy and his mates in a new light that's an easy extension to their previous catalog.
9) Dave Alvin – Eleven Eleven: No real surprises here, it's another solid effort from Alvin who proves that, first, he can without fail drum up a supporting ensemble that's so incredibly tight you'd swear they've played together for years.  And second, he keeps writing songs that convey such a sense of time and place that you're transported with him to the moment in time so carefully documented in the lyrics.
10) Sarah Jarosz – Follow Me Down: Jarosz' vocals have gained strength and capability on her second release.  Combine that with mandolin (and other strings) chops that may be the best in Texas even though she's barely old enough to vote and you have a winner.  She just gets better every time you see her.
11) The Band Of Heathens – Top Hat Crown & the Clapmaster's Son: I liked this album as a follow up to their two previously acclaimed efforts, but the real reason it's in the years top was that it provides new material for them to perform live.  You have to catch them in a club to experience the full joy of TBOH.
12) Robert Earl Keen – Ready For Confetti: Another album that's here because it's just full of good songs.  Keen has his sound and his fans and no one's going home disappointed from this.
13) Sinful Savage Tigers – The Last Night Of The Revels: A really solid effort from a group that's bound to start gaining more notice.  They're just too good and the tunes too catchy to fall into some regional bucket where they only play for the locals.
14) Great American Taxi – Paradise Lost: Sort of an Americana supergroup, Great American Taxi is a little retro and a little progressive and someone you need to go hear live.
15) Wilco – The Whole Love: The year off did these guys right.  There's more excitement in this record than I've heard from Tweedy & company in a while.
16) Beirut – The Rip Tide: Another good release from one of the kings of the neo-Balkan indie sound.
17) Hayes Carll – KMAG YOYO (& Other American Stories): Carll continues to craft a unique sound and there are some real keepers on this album.
18) The Gourds – Old Mad Joy: Kevin Russell and his band mates have pushed out the boundaries on what most people would consider "Gourds music", which was a pleasant surprise.
19) Allison Krauss & Union Station – Paper Airplane: Krauss is back into her groove from the rock-royalty side projects and as much as I enjoyed those, this seems to capture her spirit better.
20) The Wailin' Jennys – Bright Morning Stars: When it's all about the vocals, you can't do much better than the Jennys.  Another group I have to recommend seeing live.
---
About the author:
Support new music. Listen to a band or singer you've never heard of this week. I've been doing that for over 30 years.
---