by Shawn Underwood in Alt-Country, Americana, Reviews, Rock
"Got a twenty on the bar, and the world on a string.  Hanging out 'til the brass bell rings."  I'm not sure I've ever heard a better description of what it's like to be young and full of expectations for what life will bring.  That's a verse from Brass Bell, the first cut on the first album, Play For the Films, from Long Island-based Butchers Blind.  Although there's no other lyric that grabs me like that one, there are several songs to recommend on this disc.  First though, a note about how the disc is organized.  There are 3 interstitials that frame the album into halves, sides of a record if you will.  These short little pieces are a little like a clip from a favorite film, complete with the clattering of the projectors.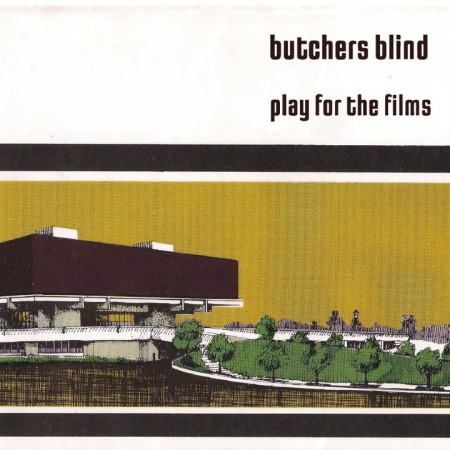 The first half seems to be oriented to songs about still being in the place where you grew up.  The tunes are, for the most part, rock and roll.  And pretty darn good rock and roll at that.  My favorite is Dice Were Down with it's sweet horns accent.  But Tired of Conversation and the aforementioned Brass Bell are no slouches either.
The second half strikes a more alt-country pose, and is a little more slanted toward the idea of leaving home.  There's some good twangy steel on most of the numbers in this section.  It starts with Retreating and the opening line of "it's nice to see you straight today," that hits close to home for anyone that's had a friend who struggled to cope.  Highway Song (an original, not a cover of the Blackfoot anthem) and Never Changing Thing are both easy to imagine as songs Uncle Tupelo would have done had their path taken a slightly different fork from the same starting place.
Overall, Butchers Blind still seems to be finding their voice and style.  They could be a rock and roll band.  They could be the next big thing in alt country.  Who knows.  But I'm looking forward to seeing where they go.  And in the meantime Play For the Films is an enjoyable entree into their talent.
---
About the author:
Support new music. Listen to a band or singer you've never heard of this week. I've been doing that for over 30 years.
---