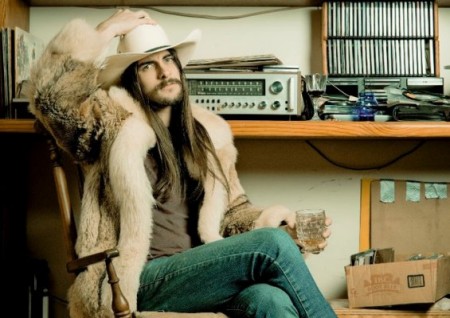 We here at Twangville get to hear tons of great music. We share as much of it as we can with you and just hope that you like it as much or more than we do.
On a personal note, in the past year or so, I've had a hard time getting as excited about the artists that dwell in our ever-widening arena of Twang-related performers. Not sure why it is, really. There have been some fine albums come out, but I have to say, the majority of albums that have really captured my attention this year lean far more into the rock realm than in the roots realm. As a proud Texan, I've even had a hard time finding regional artists that grab me the way in which Lone Star heroes like Robert Earl Keen, Randy Rogers or Charlie Robison have done pretty easily over the past decade.
Hell, Gillian Welch's new, universally-adored album hasn't captivated me in near the manner that it has other fans and critics. Not even close, actually.
Thankfully, a few recent arrivals, as well as a few future releases, have helped lure me from my existential roots funk. If you're like me and have felt as though this might be a slightly off year thus far, let these help you find your way back into the sweaty, grimey embrace of all that is Twang…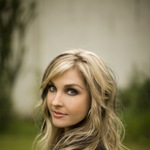 HOPE FOR THE MAINSTREAM – Sunny Sweeney, Concrete ~
I'll spare you the "this is what modern pop country needs" diatribe. Top 40 country is what it is and always what it has been, most likely. The plain fact is, this album is just plain good. Great even. Adult subject matter mixed with urgent, catchy arrangements inside of songs that are all-around well-crafted gems.
HOPE FOR TEXAS / RED-DIRT COUNTRY – Reckless Kelly,Good Luck & True Love ~
The vets from Austin are back. No concept, no agenda, just straight-forward Texas roots-rock that never aims to be enjoyed by only Texan frat-boys (a penchant that's become an epidemic in these parts). You'd be hard-pressed to find a more reliably solid and enjoyable band anywhere.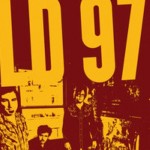 HOPE FOR ALT-COUNTRY (OR WHATEVER) – The V-Roys, Sooner or Later AND The Old 97's, The Grand Theatre Volume II ~
While The V-Roys collection is a fine retrospective and the latest from The Old 97's is a vibrant gathering of freshly rocked tunes, both bands helped usher in what we now call "Alt-Country," and these albums prove that sometimes, you gotta just leave the heavy lifting to the big-boys. Young hipsters from Brooklyn that want to be country slackers, take note: These two records show you that navel-gazing, token Johnny Cash shout-outs and dirty t-shirts aren't substitutes for giving a damn and writing songs that people want to truly listen to every bit as much as they want to bang their head to also.
HOPE FOR THE FUTURE OF ROOTS FOLK – Robert Ellis, Photographs AND Levi Lowery, I Confess I Was a Fool AND Gaston Light, Peel ~
Three young artists that traverse the broad scope of folk, roots and overall twanginess as well as anyone in their demo. Ellis whispers his songs in a sparse manner that demands the focus of the listener and reveals a maturity beyond his 22 years. Lowery, fresh off of a short stint as leader for the now-defunct Cadillac Sky takes his bluegrass chops and blends it with his own humor, vulnerability and feel for sounds that transcend simple unplugged roots tunes. Gaston Light, from Dallas, is the brainchild of 22 year-old Jason Corcoran. Where Ellis and Lowery navigate the line of folk and country, Gaston Light goes from that traditional sonic point and speeds towards a garage-rock rowdiness that never detracts from his sharp writing and keen sense for what just sounds good.
---
About the author:
I likes me some wine, women and waffles, not always in that order (but usually). Chaucer is cool, but fart jokes are even better. You feel like spikin' your country with a little soul or mix in a little rock without the roll? Lemme hear from ya!!
---