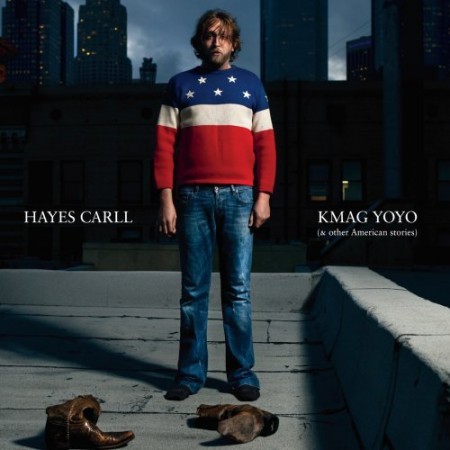 A few months ago, we took an initial look at the latest record from Hayes Carll, KMAG YOYO (And Other American Stories), and decided that yes, it was worth having and was indeed a good record, but wasn't the greatest record of Carll's young career.
Well, a few months later, those feelings haven't necessarily changed, but, what is interesting is the way that the record seems better now that the year is closer to its end than to its beginning, as was the case when the album saw its release. The fact is, there aren't many storytellers like Carll out there. Plain and simple. Perhaps (for me, at least), this record wasn't meant to explode in my speakers upon the first few listens, but to slowly burn itself into the soundtrack of my 2011. If in fact that's the case, then consider that mission accomplished.
For the uninitiated, Carll is also becoming quite the video star. His new video for "Another Like You" is as funny and well-concieved a clip as your likely to view all year (See below).
Also, let's do this. Our friends at Filter Magazine and Lost Highway records have been kind enough to offer Twangville resdents a shot at winning a VINYL COPY of KMAG YOYO. All you have to do is leave a comment below and we'll draw names on Thursday morning. Good luck!
UPDATE: A winner has been chosen and contacted. Congrats and enjoy your album!
---
About the author:
I likes me some wine, women and waffles, not always in that order (but usually). Chaucer is cool, but fart jokes are even better. You feel like spikin' your country with a little soul or mix in a little rock without the roll? Lemme hear from ya!!
---