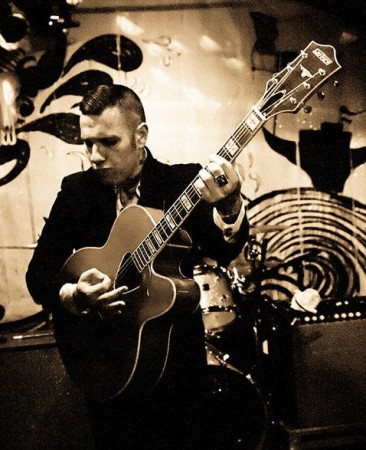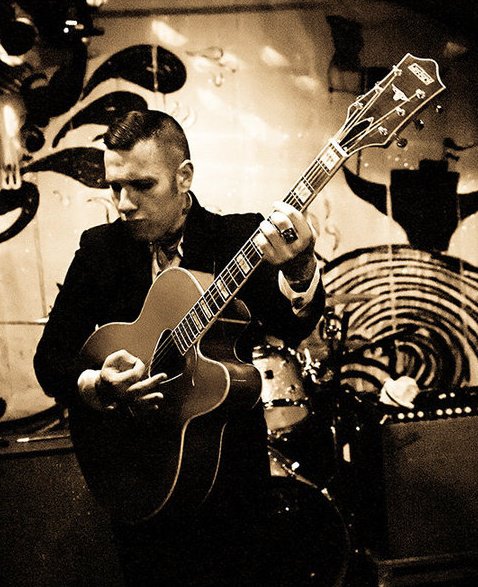 By now, surely it's no secret that country and punk go together about as good as peanut butter and chocolate. And typically, when these two classic American forms of music are welded together, the result seems to resemble a harder, thrashing product.
Of course, the overall ethos attached to artists that practice either style in their pure forms are very closely connected and often times, that's what comes through the strongest, even more than the actual musical symbiosis.
Nick 13, a country crooner specializing in the celestial, rockabilly cosmos that screams "California Country" also knows his way around a punk stage. As leader of the so-called Psychobilly band Tiger Army, out of Berkeley, Nick 13 has recently released a self-titled solo album that goes well beyond the standard acoustic-folk records that many punk lead men release when they take a break from their main gig. Nick 13 has assured anyone that's asked that indeed, Tiger Army, a band that's a veteran of the Warped Tour, isn't finished, even though he's dabbling in another musical pool these days.
With a look that's properly all tatted-up, Nick 13's brand of barroom Bakersfield country is nothing short of pure enjoyment. Throughout the album, the songs possess the urgency of an artist truly appreciating the medium he has chosen and grasps the history of the sound and not the trendiness that has clouded its present and future.
Audio Download: Nick 13, "All Alone"

Audio clip: Adobe Flash Player (version 9 or above) is required to play this audio clip. Download the latest version here. You also need to have JavaScript enabled in your browser.
---
About the author:
I likes me some wine, women and waffles, not always in that order (but usually). Chaucer is cool, but fart jokes are even better. You feel like spikin' your country with a little soul or mix in a little rock without the roll? Lemme hear from ya!!
---