As the old Monty Python line goes, "and now for something completely different."  A few weeks ago I happened to catch Suzanna Choffel at Old Settlers Music Festival.  She was playing to an Austin crowd that knew her and my notes say something to the effect of "country meets jazz".  Fast forward to last week and Suzanna released her second album, Steady Eye Shaky Bow.  County it is not.  Nor is it twangy.  Or rootsy.  It's mostly jazz or pop, but in the best possible way.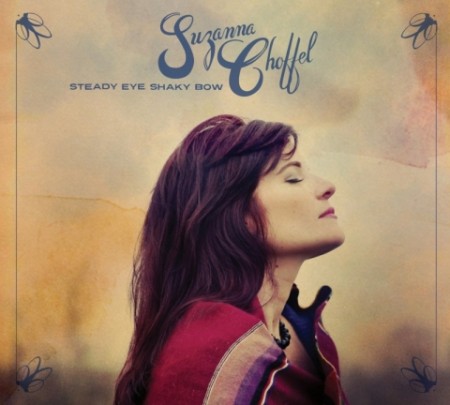 The finest example of what I mean by that is perhaps So the Story Goes.  It reminded me of the kind of power pop you got from Katrina & the Waves, or even Petula Clark waaaay back in the day.  It's snap-your-fingers fun.  There's the same kind of vibe with Hold Of the Night and my favorite, Raincloud.
More typical of the album though is the smokey, jazzy, chanteuse style.  The disc opens with Archer, with its film noir feel.  Animal follows a couple of tunes later with very breathy vocals.  The best example of the style, though, is Stumble with its Mick Ronson funkiness and highly stylized vocals (and a tasty bit of vibraphone in the background).  There are also a couple of ballads on the album that utilize the huskiness of Choffel's voice to their advantage as well, Hot Shot and Come Clean.
Steady Eye Shaky Bow isn't the usual Twangville fare.  But with the support of a number of local stalwarts, it's kind of what you'd expect from a jazz singer coming out of the Austin music scene.  You owe it to yourself to give this a listen.
---
About the author:
Support new music. Listen to a band or singer you've never heard of this week. I've been doing that for over 30 years.
---