I really struggled to put into words why I like the latest release from Natalia Zukerman, Gas Station Roses. When I would write down notes on the songs they ended up best summarized by thoughts like "pleasant", or "comfortable". But when you put those in a review, it comes off as damning something with faint praise, which doesn't do this album justice, nor even reflect how much I like it. I think what tripped me up is that the project is just hard to pigeonhole, and the variety is part of the pleasure of it all.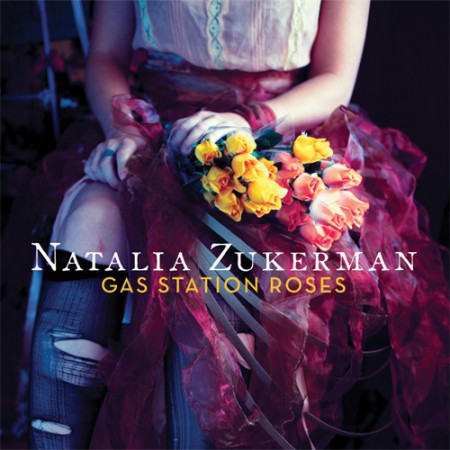 The album kicks off with Brooklyn, a jazzy, rock, indie song that immediately reminded me of early Rickie Lee Jones by it's combination of out-in-front drums, sultry saxophone, and folky lyrics. Next up is As You Are that kicks off with an in-your-face drum part from Dave Schoepke. His straight ahead playing makes several appearances throughout the project and adds some real texture.
From there the record takes a bluesier turn with The Right Time, before heading into the title cut. Gas Station Roses has a definite harder edge to the instrumentation, and draws a compelling metaphor between not being appreciated and those gas station roses, "wrapped up in plastic…like a leftover meal." Plus, it has one of the more descriptive lines I've heard in a while, "I'm as worn out as my Neil Young records." Then comes Indiana, a slower, darker song about letting yourself just disappear in non-descript surroundings. Although perhaps not really written with this in mind, it's a reminder of why passion for something keeps people going.
The last half of the album then goes more acoustic, without quite as much aural differentiation as the first half. The highlight for me was Always, a twangier number about living in the moment, "keeping it between the ditches, having the most fun I can." It then finishes with Little Bird, a nice, acoustic, Sunday morning kind of song. So there are a lot of good tunes on this record, and don't let my use of vapid descriptions deter you from giving it a listen.
---
About the author:
Support new music. Listen to a band or singer you've never heard of this week. I've been doing that for over 30 years.
---