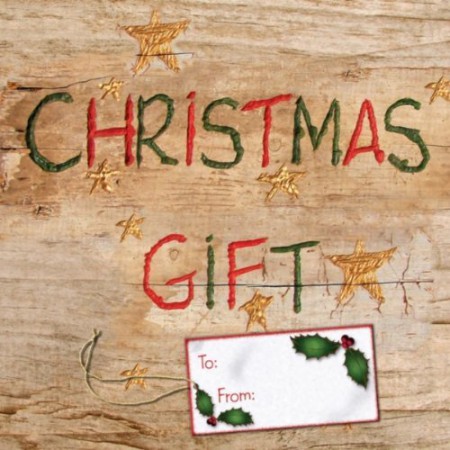 READERS PICK: DECEMBER 2010
Twangville readers recognized Scott Miller's "Christmas Gift" as their favorite holiday album of 2010 which also makes it our Readers' pick for the month of December. When Miller was asked about it he plainly said "Why a Christmas record? Because I like Christmas, that's why." That seems like a good enough reason for me. With seven tracks it's not a full-length but what it doesn't have in quantity it makes up for in quality. A standout track for me is a cover of Neil Young's "Star of Bethlehem" a version that could only make the legend proud. "Christmas in Prison", also a cover (J. Prine), brings to mind the Pogues with it's powerful but restrained delivery. Original track "Yes, Virginia" paints a picture of Christmas time at the Miller ranch which must be a trip if this song is any indication. Thanks for the gift, Scott. May your new year be full of peace and blessings. — Tom Osborne [★★★★/4.143]
Song Notes by Scott Miller
"The Kingdom Has Come/Journey of the Magi" (S. Miller, T.S. Eliot) – I knew I wanted R.B. Morris, fellow Knoxville artist, to read something, maybe the verses from Luke that everybody uses, but he pulled this T.S. Eliot poem from a copy of Hard Knox Reviews. I had written the song years ago for a WNCW Christmas CD not thinking then of the Eliot poem or that they could work together. (Now in reality, I just wanted to see my name next to that modernist poet who gave me such fits in school.)
"Yes, Virginia" (S. Miller) – I think this song explains why I wanted to make a Christmas record. Of course I love the baby Jesus, but this is the time of year when all of my family got together and if you grew up on a cattle farm in the MIDDLE OF NOWHERE, you would understand how special those times were.
"Christmas in Prison" (J. Prine) – Ain't no secret I love the John Prine! I heard they did a tribute record to him, but nobody asked me. I would have done this song, Christmas or not.
"Joyful, Joyful" (p.d. arr. By S. Miller) – This is "Dueling Banjos" meets Ludwig van Beethoven. I have a video idea for this song that probably wouldn't come across in print, but I hope to have it ready by the time this is released. John Taylor is the banjo player and was in a bluegrass band I formed way before the V-Roys. I think he's awesome.
"Old Toy Trains" (R. Miller) – Todd Steed, who produced and recorded this EP at his Apeville Studio in Knoxville, had to convince me it was okay to do this song. This song is G R E A T and Roger's version is G R E A T, but I got a chance to actually sing on this instead of yell, so I like it.
"Star of Bethlehem" (N. Young) – I do a show around the second week of December in Johnson City, TN every year and I always play this. The best part…to secure the rights to this song I had to write a check to NEIL YOUNG! It will be framed (if it doesn't bounce).
"Holy, Holy, Holy" (p.d. arr. By S. Miller) – A hymn so nice, they named it thrice!
You can purchase Scott Miller's "Christmas Gift" at his online store.
---
About the author:
Washington, D.C. area web designer by day. Music is my muse. I host Twangville's weekly Readers' Pick.
---