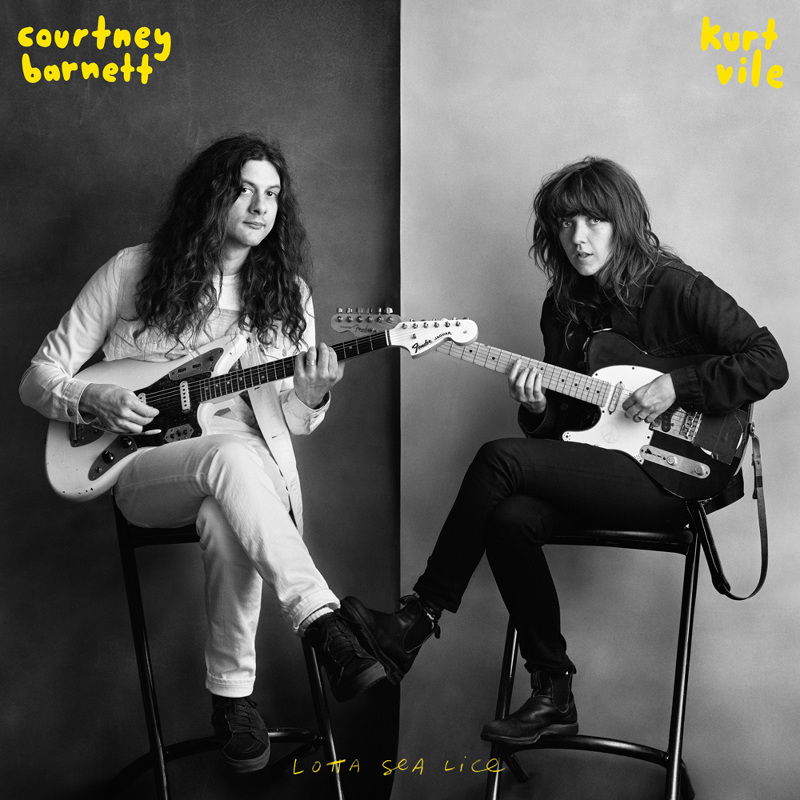 You picked Lotta Sea Lice by  by newly formed super-duo, Courtney Barnett & Kurt Vile, as your favorite new release for the week of October 13, 2017.
Poll Results
What is your favorite new release for week of October 13?
COURTNEY BARNETT & KURT VILE, Lotta Sea Lice (26%, 7 Votes)
THE RURAL ALBERTA ADVANTAGE, The Wild (22%, 6 Votes)
TERRA LIGHTFOOT, New Mistakes (15%, 4 Votes)
LYDIA LOVELESS, Boy Crazy and Single(s) (15%, 4 Votes)
ROBERT PLANT, Carry Fire (15%, 4 Votes)
MASONTOWN, In This Time (7%, 2 Votes)
BECK, Colors (0%, 0 Votes)
Total Voters: 27
Loading ...
---
New Releases
Loading ...
Did we miss something? If you feel a new release is missing from our current poll, please let us know in the comments.
---
Readers' Tops Summer 2017
RAY WYLIE HUBBARD, Tell The Devil I'm Gettin' There As Fast As I Can (321 Votes)
ACTION SKULLS, Angels Hear (136)
EILEN JEWELL, Downhearted Blues (52)
FLAMING GROOVIES, Fantastic Plastic (48)
NICOLE ATKINS, Goodnight Rhonda Lee (29)
A.J. CROCE, Just Like Medicine (18)
THE CHRIS ROBINSON BROTHERHOOD, Barefoot in the Head (15)
HISS GOLDEN MESSENGER, Hallelujah Anyhow (12)
GREGG ALLMAN, Southern Blood (11)
LILLY HIATT, Trinity Lane (10)
JD MCPHERSON, Undivided Heart & Soul (10)
RANDALL BRAMBLETT, Juke Joint At The Edge Of The World (9)
DAVID RAWLINGS, Poor David's Almanack (9)
JAKE BUGG, Hearts That Strain (9)
SHELBY LYNNE & ALLISON MOORER, Not Dark Yet (8)
WILL HOGE, Anchors (8)
IRON & WINE, Beast Epic (8)
THE TEXAS GENTLEMEN, TX Jelly (8)
JOANA SERRAT, Dripping Springs (8)
HAIM, Something To Tell You (7)
LUKAS NELSON & PROMISE OF THE REAL, Lukas Nelson & Promise of the Real (7)
DAVID RAMIREZ, We're Not Going Anywhere (7)
JOSH RITTER, The Gathering (7)
GILL LANDRY, Love Rides a Dark Horse (7)
COURTNEY BARNETT & KURT VILE, Lotta Sea Lice (7)
Keep 'em coming. Your votes in our weekly Readers' Pick poll help create these rankings. Many thanks!
---
About the author:
Washington, D.C. area web designer by day. Music is my muse. I host Twangville's weekly Readers' Pick.
---