While it seems like things have gotten a bit quieter on the Josh Ritter front for the last few years, they're every bit as relevant and moving. With his new album "Gathering," Ritter finds himself slowing down the tempo in many cases but uses words and melodies to bring together the emotional punch.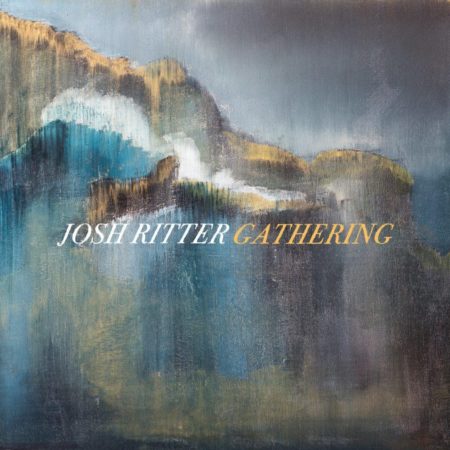 Tunes like "Train Go By" have a slow build that has been hinted at throughout Ritter's career. He's such a strong lyricist with his simple and understandable words that often the melodies are not given their due. "Train Go By" has a simple melody that pushes through the lyrics. They both accentuate each other and build into a phenomenal sing-along tune.
The American road-weary tone is familiar and so is the plain-spoken relationship centric voice of Ritter's narrator. It seems completely authentic and comes off that way in the song. "When Will I Be Changed" has a familiar sing-along part of the song. Bob Weir lends his vocals and the tune also builds to an audience sing-along.
Ritter has several upbeat tunes. One in particular is "Oh Lord, Part 3." Ritter has never really shied away from religious imagery, particularly on his last record "Sermon on the Rocks." This tune continues that thinking and the older imagery. It's like it's pulled from a historical field recording with Ritter's trademark rhyming/wordsmithing. It fit perfectly on "A Prairie Home Companion."
As usual, Josh Ritter has brought deep emotions and a lot of fun to his new record. It seems that it is flying under the radar this time. Don't be fooled. Ritter has brought it all the same and catch him if you can.
---
About the author:
Jeff is a teacher in the Boston area. When not buried correcting papers, Jeff can be found plucking various stringed instruments and listening to all types of americana music.
---