The dictionary defines polyglot as someone who speaks many different languages.  As evidenced by his latest album, Ben Sollee is a musical polyglot.  Featuring his latest band, Kentucky Native, Ben covers many of the cultural music influences that became the folk music of Appalachia, and eventually bluegrass.  He then overlaid that with the jazz influences made popular by the likes of Bela Fleck and Chris Thile.  The result was Ben Sollee and Kentucky Native.
Mechanical Advantage is one of the funnest songs on the disc.  A story about how the motion of walking draws attention to a woman's legs that that you might not otherwise notice, it carries a bit of Mexican polka style to it.  The Holdout – Speed Breaker, one of two instrumentals on the record, is an updated Celtic reel.  Well Worn Man has a definite hint of Klezmer, while Two Tone Gal goes to the opposite end of the geographic spectrum of immigrants with a southern influence to the story of a pain-killer addicted girlfriend.
Somewhat surprisingly to me, Sollee, who's known for his cello playing, scores well on the vocal story scale here.  Eva Kelley is a classic American folk tale of life on a tugboat on the Ohio River.  Moon Miner has a bit of irony in its description of an astronaut collecting rocks as just being another miner.  Pieces Of You is a heartfelt tribute to Louis Bickett, an artist who commented on and collected his life through the little pieces of stuff the rest of us generally ignore.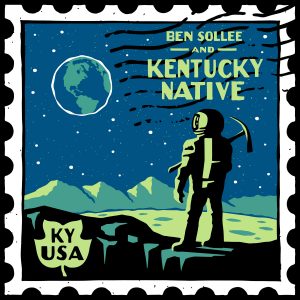 Ben Sollee and Kentucky Native is in some ways just an American folk and bluegrass album.  In this case, I use that as high praise because Sollee has managed to deconstruct many of the styles that became American folk and bluegrass in much the same way that someone takes a marvelously complex bowl of burgoo and can lay out all the spices that go into it for your tasting and appreciation.
---
About the author:
I've actually driven from Tehatchapee to Tonopah. And I've seen Dallas from a DC-9 at night.
---