When I met Joan Shelley at last year's Newport Folk Festival, she was just as authentic as her songs. She had a truly insightful take on her own career that matched the sensibility in her songs. He new self-titled album has moved a bit away from the simple approach with guitarist Nathan Salzburg to add in subtle percussion and hints of Sandy Denny and Fairport Convention. She clearly appreciates that she is a link in the chain as Pete Seeger put it and is certainly encouraing me to give it another chance.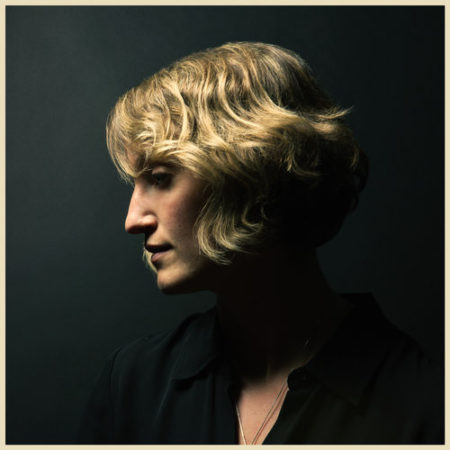 The layers of strings and slight percussion lift Shelley's voice on "If the Storms Never Came" and the lounging rhythms of "I Got What I Wanted" particularly call Fairport to mind. Shelley seems very comfortable letting her powerful voice tell her emotional stories. The authenticity of the songs reminds of Gillian Welch's work except Shelley a much more rural English country feel.
Between the more highly arranged numbers, Shelley and Salzburg go back to the simplicity of their acoustic numbers with a gentle brushed percussion that lends them a jazzy feel. "Where I'll Find You" and "Go Wild" both have this kind of approach.
"Wild Indifference" and "Isn't That Enough" complete the transformation to the songs stripped bare. Both tunes peel back the layers and Shelley's soprano easily floats above just acoustic instruments. Her voice does not need any other adornments besides the simple textures of the acoustic guitar and Salzburg's lead parts.
While I am trying to be open to the more involved arrangements (particularly the percussion), I can't help but gravitate to the simpler songs. Joan Shelley's voice is really what's taking the reigns here. She shows growth and appreciation of her English folk background which she easily channels through he powerful voice and arrangements.
---
About the author:
Jeff is a teacher in the Boston area. When not buried correcting papers, Jeff can be found plucking various stringed instruments and listening to all types of americana music.
---