Soul is the incorporeal essence of a living being, by one definition. In the case of Ironbark, the latest from Australian music stars The Waifs, it's the incorporeal essence of 3 living beings; sisters Vikki Thorn and Donna Simpson, plus long time musical partner Josh Cunningham. The Waifs have been together 25 years now, and in celebration they released Ironbark, a 25 song collection that's an essence of their being.
 
Many of the songs on the 2 CD's have the sound that in my mind is associated with The Waifs.  It's sparsely instrumented, cleanly produced, richly harmonied folk and folk rock tunes.  They're catchy, with a little bit of lonesome that comes not from being by yourself but from an understanding of how big the universe really is.  Some of the songs I like most are, let's face it, not very upbeat.  Lion and Gazelle overlays the predator/prey framework on the broken marriage ritual.  Syria is a no-compromise look at life from a refugee point of view, "nails and bombs and a dying son, what's a man to do."  The title track references the idea that the strongest among us is still susceptible to the axe of life.
Lest you think Ironbark is a one trick pony, though, these guys didn't stay together 25 years without having a few tricks up their sleeves.  The Shack is a spoken word piece about being blessed with a wonderful upbringing, regardless of how other people may see it.  Take Me To Town is a fun country song about not getting sucked into all work and no play, with the astute observation that, "we can't all be peeing sideways".  Also in the country vein is Goodnight Lil' Cowboy, complete with a little yodeling.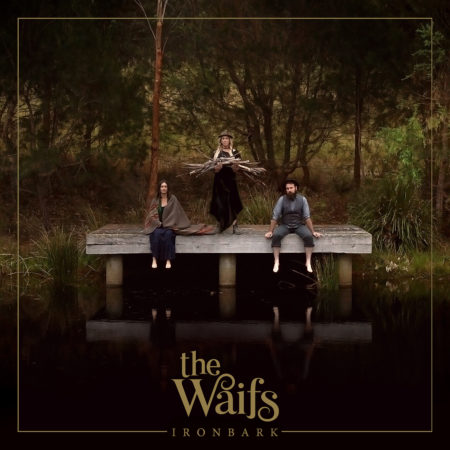 Ironbark is a celebration of producing 25 years of some of the best Americana music you can find, even if they are from Australia.  If you're already a fan of The Waifs, you know what I mean.  If not, this is the chance to jump on the road train.  Let's hope they're good for another 25 years of great music.
---
About the author:
Support new music. Listen to a band or singer you've never heard of this week. I've been doing that for over 30 years.
---