Joel Plaskett is well known to Canadian music fans; his father probably less so, but a defining character of the eastern Canada folk scene nonetheless.  So when they decided to do an album together, the odds were stacked in their favor.  What was targeted as a musical project they could unite on, hence the title, became a wonderful examination of the arc of folk and folk rock music across North American over the last 50 years.
Let's start with the 60's and 70's.  We Have Fed You All For 1000 Years is a classic tale of oppression of the working class.  "If blood be the price of all your wealth, then we've paid it in."  Jim Jones has a sea chanty sound and rhythm, and is an audio documentary of a rabbit poacher sentenced to life on the British prison colony island, aka Australia.  On Down the River has a simple quality not unlike the hits of Peter, Paul & Mary.
Moving to the latter decades of the 20th century, the title track is a Billy Bragg-styled story of leaving home, finding a new one you love, and then realizing you can't go back to your original home anymore.  Blank Cheque has a Randy Newman level of snarkiness, and while it sounds 80-ish it was written while observing the latest train wreck in American politics.
Finally we reach the current decade with Help Me Somebody Depression Blues.  It's the one-take, self-produced, lay your emotions on the hard drive sound that epitomizes the indie quality of folk music today.  Meanwhile, The Next Blue Sky and Up In the Air capture the power pop influence groups like the Avetts and the Lumineers have learned from Big Star and their ilk.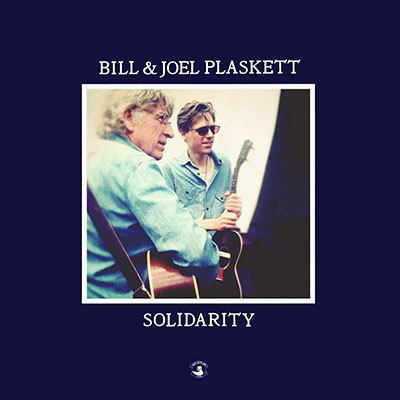 When I first saw this CD cross my desk I was prepared to write it off as some obligatory father-son project.  Solidarity is so much more than that.  It's a testament to how one musician can build on the strengths of another and yet remain true to the original.  If you have any love of acoustic music, you'll find something you like on this record.
---
About the author:
Support new music. Listen to a band or singer you've never heard of this week. I've been doing that for over 30 years.
---