Peanut butter and jelly, Luxardo cherries and good rye whiskey, banjos and mandolins.  Some things go well together, like Justin Ahmanson and Emily Villareal, a duo that goes by the name The Traveling Ones.  Their debut album is called Meet Me There and offers plenty of proof that this couple belongs together musically.
Philosophically the story starts with the second cut on the CD, Yours Tonight, an autobiographically inspired tribute to finding that special someone who "can make the night so bright everything is shining."  Baby When It Rains tracks the emotions of leaving a California home to head east to pursue the love of the music.  You Only Have To Break My Heart tackles the question of a 10,000 mile separation, whether real or figurative.
Villareal and Ahmanson are, I'm sure, still refining their musical direction.  For now, the songs that have the most impact are the bluesier ones on the record.  Upper Circle and Red Lights both combine Justin's tasty slide guitar licks with Emily's vocals, which can range from a lusty, smoky tenor to a silky soprano.  Although stylistically quite different, I'm A Woman also delivers the goods with a front porch music, call and response number.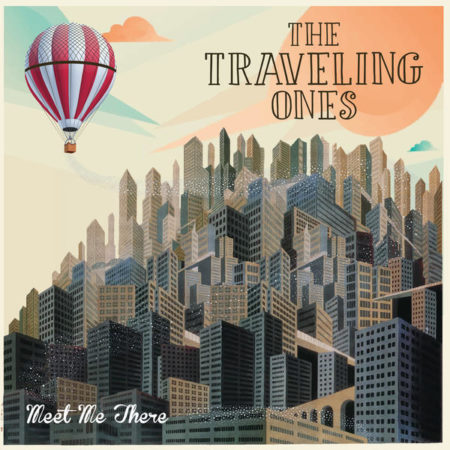 At no point in reading through the duo's social media, web site, or PR material did I ever get the sense this is the beginning of some planned journey.  Quite the contrary.  So their next effort, and I certainly hope there is a next effort, could be more of the same or something completely different.  As such, you'd be remiss not to go listen to Meet Me There.  It's a fabulous snapshot that captures a musical "now".
---
About the author:
Support new music. Listen to a band or singer you've never heard of this week. I've been doing that for over 30 years.
---