Outside, the warm Gulf breeze is gently blowing the magnificent oaks to a rhythm guided only by Mother Nature.  Inside the dance hall, the velvet tones of a skinny kid in a bolo tie are doing much the same thing to the couples two-stepping around the well worn floor.  The piano has a sound that's become synonymous with it's place in the corner and yet somehow every band that sets down their own guitar, bass, and drums manage to get something a little different out of it.  Hats are kept on indoors and both sexes are wearing their finest boots.  It's the early 60's in the American South, and that scene played out in thousands of small towns across what's now called the Bible Belt.  George Jones, Hank Cochran, Ray Price, Eddie Arnold; those were the stars.
Courtney Granger, a huge name in Cajun music circles, decided to pay tribute to that time and place on his latest record, Beneath Still Waters.  Granger didn't just cover songs from the era, though.  He shed his own skin and so thoroughly wrapped himself in the sound and feel of a generation he became a one-man time machine.  Five minutes into the record and you're frantically searching for a calendar to ease your mind it's still the 21st century.
It's kind of pointless to talk too much about any particular songs as stand-outs.  Although most were written by people who penned songs for the spectrum of Nashville at the time, including Jones and Cochran, these aren't tunes you've heard before.  Their selection seems to have had much more to do with what Granger could coax out of them.  They're lush and lonesome.  They plink the keys, pluck the strings and bend everything from the vocals to the drum brushes.  There are some real gems: Mr. Fool, Listen They're Playing My Song, and What Are They Doing In Heaven Today were some of my favorites.  But you can just hit random on the playlist and not be disappointed anywhere.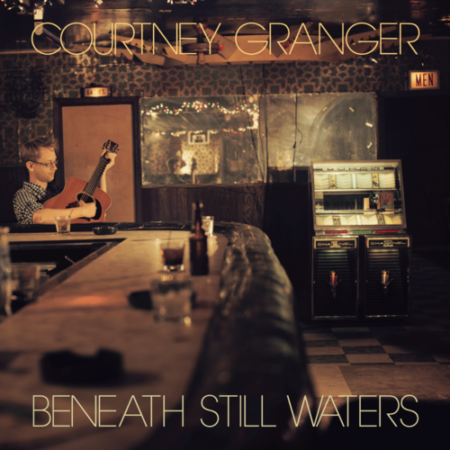 Beneath Still Waters is a passionate love letter to a collection of experiences Courtney Granger had growing up. He's turned his talent loose on something different than he's known for and captured the essence of an era.  This isn't everyone's cup of tea, but if you love traditional country music you'll have a hard time ever taking this off repeat.
---
About the author:
Support new music. Listen to a band or singer you've never heard of this week. I've been doing that for over 30 years.
---