Ducktape Saves Lives demolishes the normal review protocol in favor of cheap jokes, extended digressions, and an occasional interesting thought or two. Inspired by long back and forth emails between myself, fellow Twangviller Todd Mathis, and my twin brother Kyle Petersen, Ductape Saves Lives is intend for 'big'(ger) records where we (and hopefully most Americana fans) have some context for discussing the record at issue.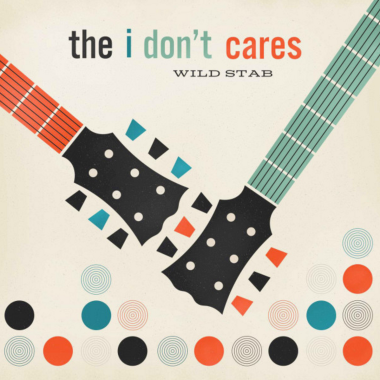 Todd: So this new Westerberg with Hatfield is damn good. Eli, you said it was the best Westerberg sinceMono, and I have to agree it is at the top of his list. I'll also admit I wasn't a huge Replacements fan. I just can't get past the "sound" on those records being so dated. I wish they were recorded more like some of Neil Young's stuff from the 60's and 70's, but that's just me whining.
Eli: I'm a big fan of almost all of Westerberg's 'basement-era' work (2000-present) and I think can largely be attributed to immediacy of the recordings—the thrashing drums, the insistent guitars, and off the cuff vocals. They sound alive and organic in a way that Westerberg's major label output in the 90's never did.
Todd, I'll agree with you regarding the sound quality of the Replacements records. It took some time for me to get past the flatness of those CDs, but Let It Be and Tim eventually became favorites when I was in high school. Despite the deficiency in sound quality, you can here the same rambunctious spirit in those albums that Westerberg displays in the 'basement-era', but it just sounds more visceral.
In particular, on this record I'm a big fan of "Wear Me Out Loud" and the "Born For Me" re-interpretation. Evidently "Born For Me" was a piano ballad on Sucaine Gratifcation—but I never really got into the record. Kyle's been bloviating about it for years though.
Kyle: I'm trying to be upset by that "bloviating" line but apparently I'm empty inside. Anyway, Sucaine is pretty good—it's the last record before the basement period and really the only solid "pro studio" effort in Westerberg's solo career—the songs aren't trying for rock radio, and there's a richness to the arrangements for really the first time. And this is coming from somebody who generally has a distaste for Don Was production. I think a lot of had to do with Westerberg really committing to playing piano on a lot of it.
Anyway, I'm supposed to be talking about Wild Stab. In some ways I think it might actually be better thanMono, which always felt a little too one-note for me. I think combining Stereo and Mono for the best 10-12 songs would have really been a classic and showed that Westerberg has all of the range he exhibited in his Replacements years, but alas. The launch of a new band and partnering with Hatfield seems to have pushed him to polish just a tad more on both songwriting and arrangements while still maintaining that rough-hewn quality. "Kissing Break," for instance, doesn't feel like anything that could have been on a past basement release. The acoustic guitar is treated and filtered, the duet vocals ragged but tender, and that electric guitar part that spurts in and out feels very intentional and concise. Plus some understated 80s style keyboards that ruined latter-day Replacements records are actually put to good use.
But before we get too carried away, there's a lot of good quality material here, but nothing that really reaches for the heights of peak 'Mats. That might be an unfair bar to set though.
Todd: Sucaine is a great record. Hell, when Kyle introduced me to it I thought it was brand new and I was surprised it was 10 years old. Going back and listening though, I'll still say that Wild Stab is right up there with it, and anything he's ever released. (says the "non-diehard" Replacements guy). The drums and bass on Wild Stab are in the pocket and the guitars ring out very nicely. All of the songs are well done and you can hear that Westerberg and Hatfield are having fun. "Back," "Kissing Break," and "Born for Me" are all examples of great pop-rock songwriting.
Eli: I still have never gotten into Sucaine and as the die-hard 'basement-era' guy I'm still not sure I putWild Stab at the top of the pile for the era. Stereo and Mono are the critically acclaimed darlings, but I'll also go to bat for Come Feel Me Tremble, 49:00, and to a lesser extent Folker.
I do agree that Wild Stab is the more consistently produced than many of those record and Hatfield seems to have kept Westerberg more focused—acting as organizational as well as artistic foil. "Kissing Break" sounds like a vintage sweet Westerberg vignette and one that I'm not sure we thought he still had in him.
Overall, there is just a magic to this record that's probably just a simple as Westerberg letting someone else into the basement again.
Kyle: I feel like I'm gonna have to fight you guys but if we're ranking Westerberg records we have to agree that it goes: 1. Let It Be, 2. Tim, 3. Pleased To Meet Me, and then 4. whatever solo record you want to throw on after those three. Just to be clear. "Unsatisfied" is like the archetypal alt-rock rock sound before alt-rock was a thing. "Answering Machine" is emo before emo. "Here Comes a Regular" was the classic barroom ballad of 90s sitcoms before, you know, classic barroom ballads of 90s sitcoms. This shit was on point.
Oh, and something about Wild Stab. 
 Todd:  Whatever Kanye, I mean Kyle.  I'm just late to the game I guess.  However you slice it, Wild Stab is worth your time. 
About The Above Delusional Reviewers:
Todd Mathis writes for Twangville and formerly fronted the alt. rock-country band American Gun (check their stuff out here). He now does solo records, including his most recent Daniel Lanois styled instrumental album Interruptions of the Mind. In the early 2000s, Todd was the rhythm guitarist for the American/Brit-rock band Boxing Day, who were briefly signed to a major label. They got screwed by the label and Todd started writing country songs. Todd is responsible for introducing me to such mind blowing artists as Lucero, Cory Branan, Todd Snider, Chris Knight, and Townes Van Zandt.
Kyle Petersen is the music editor for arts magazine Jasper, freelance writer for alternative weekly The Free-Times, and a college radio DJ on WUSC-FM 90.5 in Columbia, SC. He's also a PhD candidate at the University of South Carolina with a focus of southern literature. He's pretty much single handedly responsible for what I listen to today, having introduced me to Wilco, the Drive-By Truckers, Whiskeytown, and Ryan Adams when we were in high school.
As for myself, I don't have quite the resumes Kyle and Todd do, so let's pretend I'm too humble to toot my own horn. I like my beer craft and my music loud.
---
About the author:
Specializes in Dead, Drunk, and Nakedness..... Former College Radio DJ and Current Craft Beer Nerd
---