One of my favorite things about SXSW (well, after the music) are the crazy comments that you hear along the way. Here are a few choice selections from SXSW 2016.
---
THE SXSW EXPERIENCE
---
I almost had a Marilyn moment there. I'm either sorry or you're welcome.
Whitney Rose when a gust of wind caught her skirt
---
Is there house music on? (pause) It's the band downstairs? Well, fuck them too.
Robert Ellis
---
We are not of this world. But for 15 minutes we are going to change your world.
George Clinton
---
The one thing we really enjoy is being on stage for 30 to 35 minutes.
Robert Ellis on the SXSW experience
---
Are you having a good festival? Are you sick of it, yet?
Teddy Thompson
---
Show of hands, who's in a band playing later?
Archie Powell
---
It's way too early to be playing gigs.
Brett Newski starting his day at 12:30pm
---
Fuck it. 1 2.
John Doe, playing through some tuning issues. Some prima donna bands could take a lesson.
---
Y'all waiting for the light? The little guy comes on.
Helpful police officers politely chastising some bikers at a crosswalk.
---
Can you guys hear the acoustic guitar? No? Well that's a large part of the reason that I brought it.
Jack Torrey of the Cactus Blossoms
---
We're playing (pause) all the time. Everyone is playing all the time.
Terra Lightfoot
---
If called upon, I will serve.
Bill Kirchen when asked if he was going to be making an unbilled guest appearance at the Continental Club on Sunday night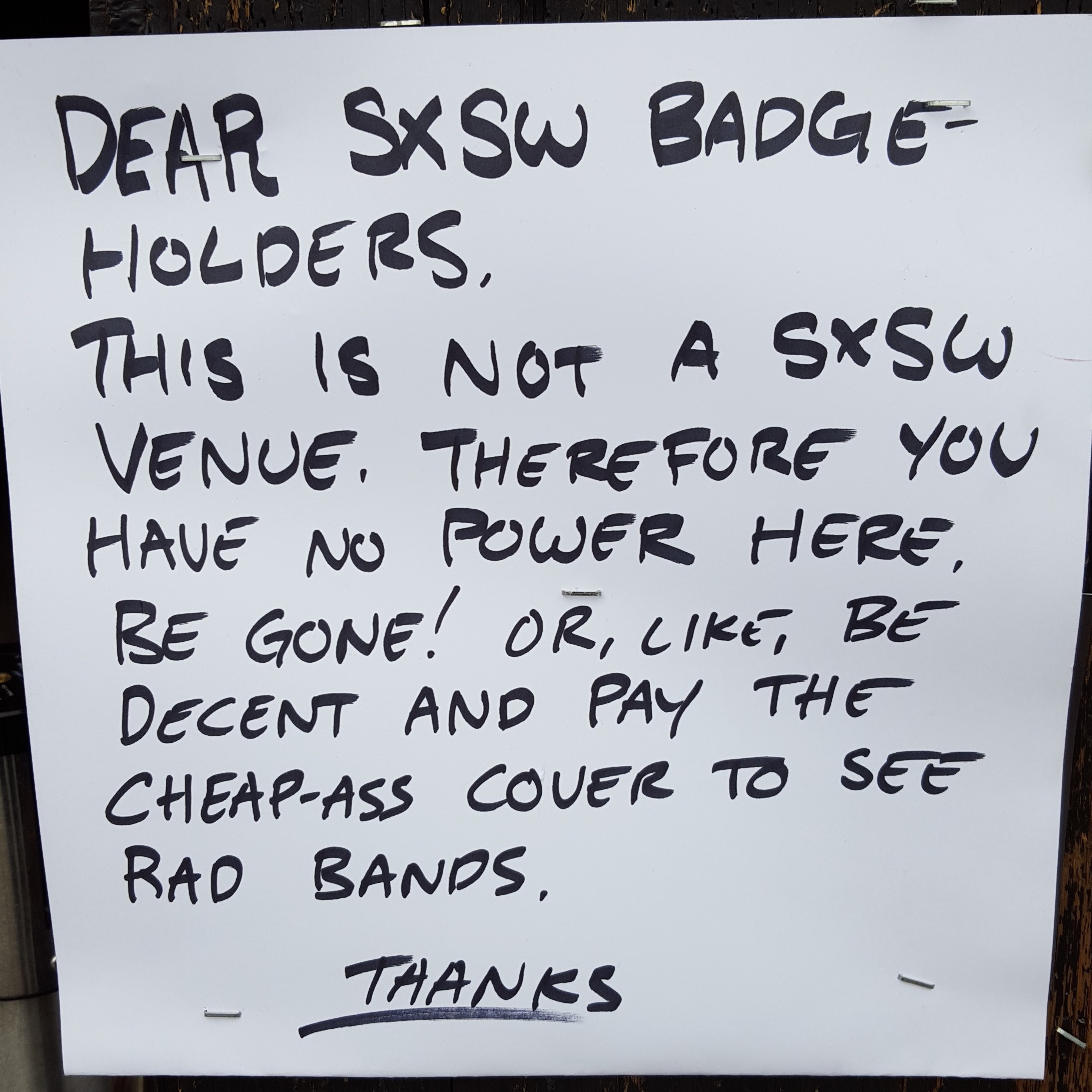 ---
RYAN (ADAMS) BEING RYAN (ADAMS)
---
You want the crowd pleasing Ryan Adams set. That's at a different hotel. He was playing a Marriott ballroom
---
It's none of the songs that you like so whatever.
Responding to shouted requests
---
Just when you thought you'd enjoy the show I bust out a new song called "Go Fuck Yourself."
---
Over here, you gotta shut the fuck up. Do we have a deal? Do we have a fucking deal?
Chastising the talkative VIP section
---
You gotta be quiet. At least 40 percent of the people want to hear the songs.
Beginning an acoustic set.
---
Dude, there's no way you're getting out of here with that jacket. I've got 17 crew members here.
Ryan taking a shine to an audience member's jacket. The guy brought it up on stage and gave it to him. Ryan wore it for a song and then gave it back.
---
See you in the fucking pit. The fucking pit of tears. Of my fucking career.
---
We've only got a couple more because I know you all need to go see 311. They're playing on floor 2, which I know is confusing.
---
Snakes, I hate snakes.
---
I love you too, in a SXSW arms distance kinda way.
---
What do you say you all start networking.
---
Congratulations to that huge family there, reunited for the first time in 16 years.
Taking one last swipe at a talkative VIP section
---
SET LISTS AND REQUESTS
---
For people from out of town, are there any songs that you'd like to hear that I haven't played in the 95 times I've played this week? (pause) Note to self, do not ask audience for directions. Jon Dee Graham
---
We're gonna try a song we don't really know very well but they're all new to you.
Jon Langford
---
It'll be like a regular show. You'll hear a bunch of stuff you've never heard before.
Teddy Thompson
---
We've got one of those real sensitive love ballads that were so famous for.
James McMurtry introducing the rockin' "How'm I Gonna Find You Now"
---
This song is not so much a rock and roll song as it is a Dwight Yoakam song that I rewrote.
Matthew Logan Vasquez
---
I've got two more songs? What if I spend the next 5 minutes tuning?
Matt the Electrician
---
This song goes out to Jay, who is not listening to me.
Matthew Logan Vasquez calling out a friend in the crowd
---
SONGS AND SONGWRITING
---
This song is for my sister, who for the first 17 years of her life struggled with being an asshole. This song is about the first 17 years of her life. Amy LaVere
---
This song is called "Maria," so if there is anyone out there named Maria, this one's for you.
Diego Navaira of the Last Bandoleros
---
This has been the wedding song for 7 different weddings. Only three are still together. I tell people, go listen to the second verse and if you still want me to play it, I will. A couple of people came back and said 'no thank you.'
Jon Dee Graham
---
I like my political songs to be nebulous.
Matt the Electrician
---
I got the signal for one more. Maybe I passed the audition.
Mike Stinson
---
We're gonna play this last song and get the fuck out of here.
Eli Paperboy Reed
---
This is a new song. It's called "I Don't Want to Go to SXSW."
Brett Newski
---
This guy on the street asked me if I lost a bet. This song is for that fellow. It's called "fuck off."
Ezra Furman
---
Whatever you wanna hear, holler it out.
Loretta Lynn
---
"You call me up from a payphone. And I say who the fuck uses a payphone."
Arkells song "Leather Jacket"
---
MORE OF THE SXSW EXPERIENCE
---
How many people are here for South by? How many people are hung over? How many people have been drunk since Thursday? Midland on Sunday night
---
These guys have been drunk for over a week.
Channing Lewis from Grand Champeen nodding to some friends in the crowd.
---
Y'all still managing to hold some drinks down? I'm struggling.
Mike Harmeier of Mike and the Moonpies on Sunday afternoon. He'd just finished a tequila and a Lone Star beer and was starting on a whiskey
---
I need six tequilas for the band.
Woman to Continental Club bartender.
There are only two people on stage.
Me
They said that they need six tequilas.
Woman
I'm done asking questions.
Me
---
When you drink whiskey before eating anything, all of a sudden you feel it. Welcome to me feeling it.
James Alex of Beach Slang stopping a song just after he started it
---
We will see you drunk in the streets in about 20 minutes.
Max Kerman of Arkells
---
This song is about partying which, from what I understand, is what happens in Austin.
Canadian singer-songwriter Terra Lightfoot
---
How many of you are from Austin? How many of you aren't from Austin?
Andrew Katz (Car Seat Headrest)
How many of you are hung over?
Will Toledo (Car Seat Headrest)
---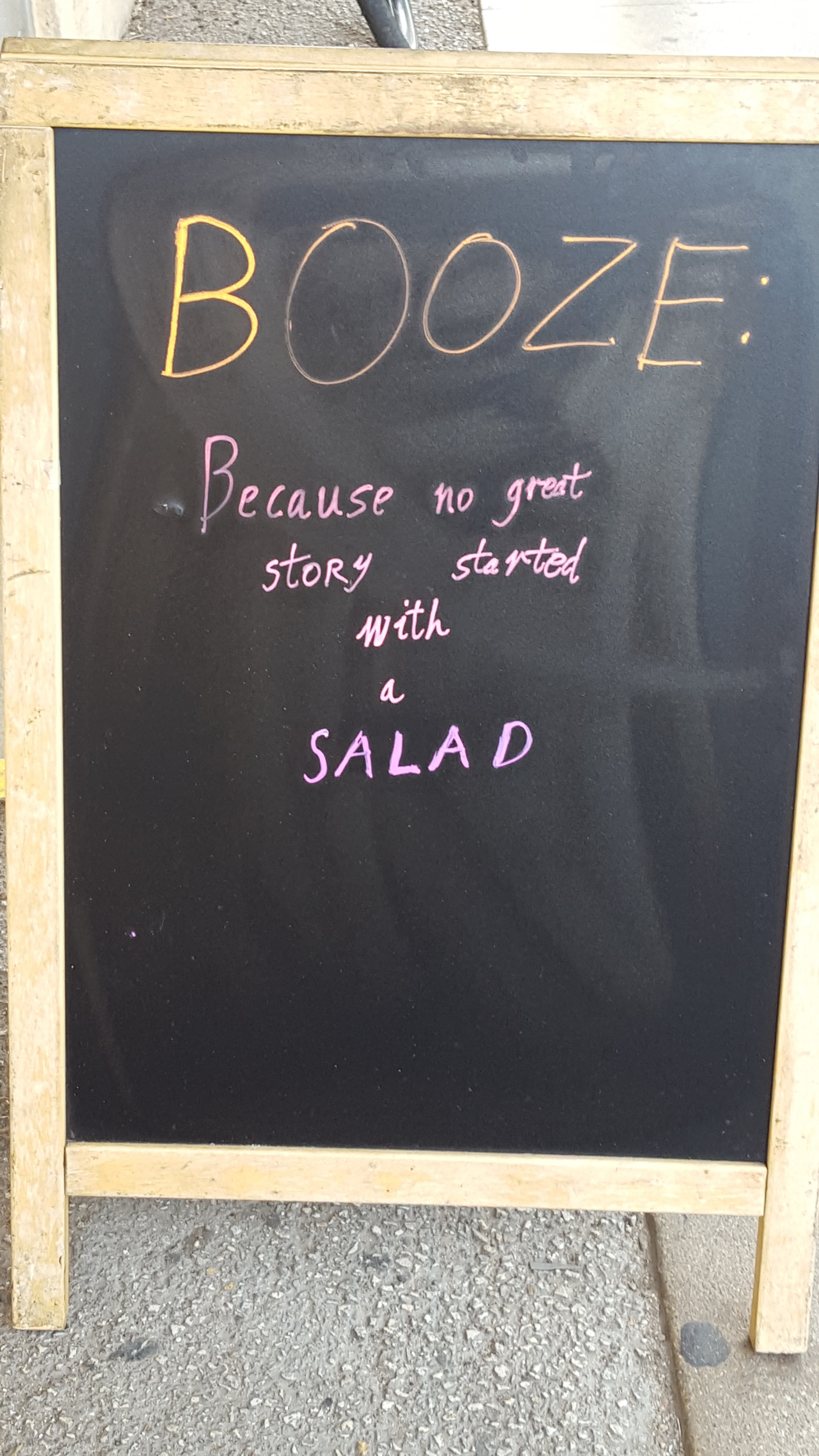 ---
MISCELLANY
---
We have a saying in the band, when Mike Hardwick laughs, a demon in hell gets his tail pulled off. Jon Dee Graham, referring to his guitarist. Hardwick didn't laugh.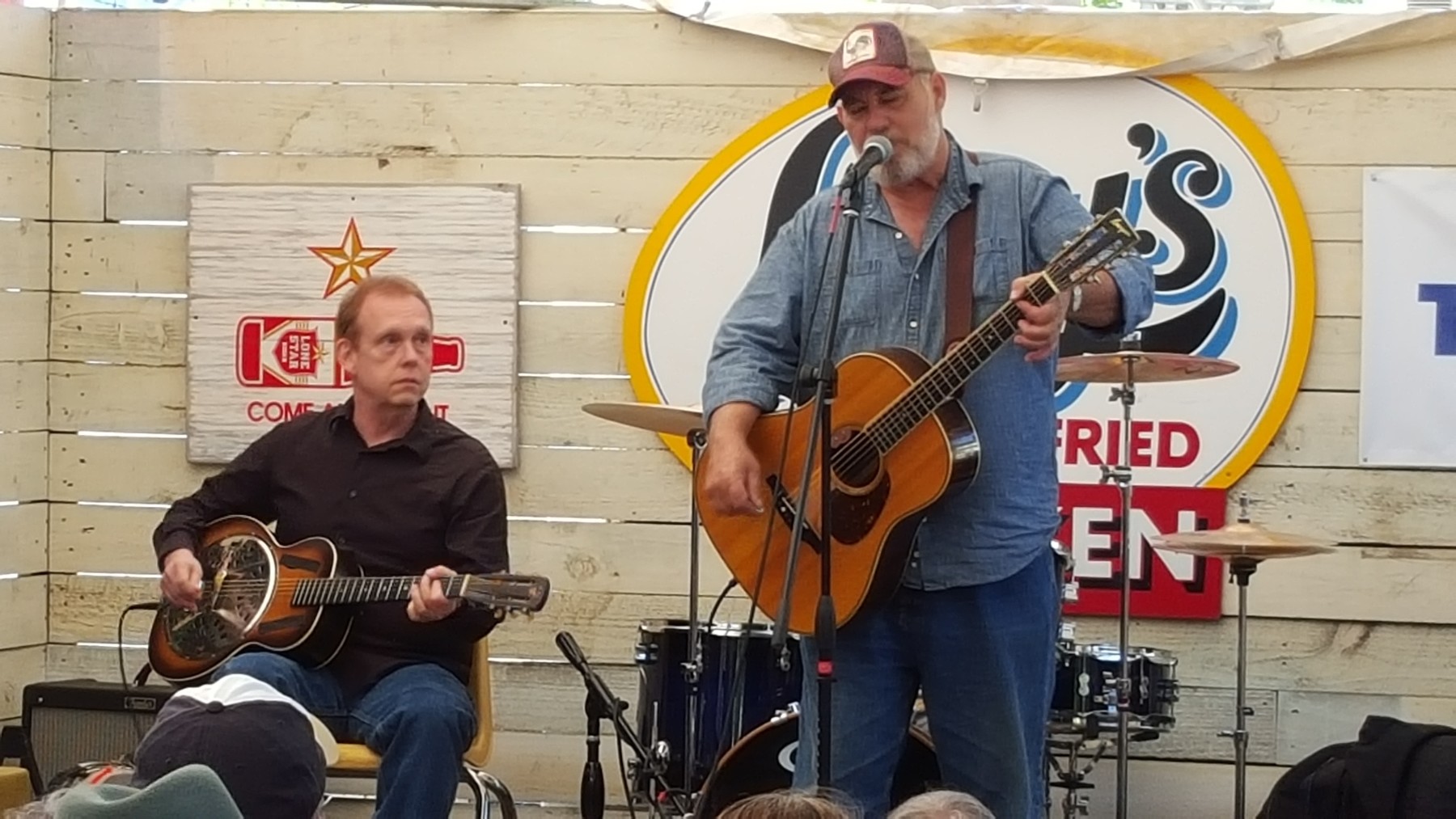 ---
We are from a collection of bands who have all come together to destroy western civilization.
Jon Langford describing his Sunday afternoon pick-up band
---
Here's the deal with Jon Langford. You could parachute him onto some island and two weeks later he would be the warlord of that island and would have two new bands.
Jon Dee Graham on his friend Jon Langford
---
I know it wasn't Jerry Jeff Walker because he's the 2nd biggest asshole in Texas. I know that because I'm the first.
Kinky Friedman
---
I quit smoking today. I've quit smoking every day for the past 8 months.
Matt the Electrician
---
Fresh breath. The key to life success.
Alex of Beach Slang popping a breath mint in his mouth before starting the next song
---
I give you permission to take your phone out so you can pre-order the new album.
Eli Paperboy Reed
---
You guys are so far away. I have self-dependency issues.
Pom Poms
---
I shoulda went to therapy as a kid.
Dion
We wouldn't have had this; we woulda been tossing pizzas.
Guitarist Jimmy Vivino in response
---
Stevie Wonder could fart and tell you what key it is in.
Siedah Garrett
---
Is there a hell. Does anyone deserve it? Would I like it?
Iggy Pop
---
About the author:
Mild-mannered corporate executive by day, excitable Twangville denizen by night.
---