From purely a songwriting perspective, I sometimes feel like many an artist's best work is their debut album.  The songs have been crafted over years and found their voice right along with the artist. It's also frequently the case that you get a broader range of styles before fans and personal preferences start driving to a particular sound. I'm not saying a musician won't turn out tons more great music, but that first effort just seems to have something special.  And that's absolutely the feeling I get listening to the debut album from rural Virginia native Dori Freeman.
Most of the songs on her self-titled record are love songs.  Some are just pure admissions of emotion, like the first cut on the disc, You Say, where Freeman tells her man, "like a dog in the hot night, I'm howling for you." Others, Where I Stood for example, are more about what could have been when Freeman sings, "you're wasting my love, and I'm wasting your time."  There's also my favorite line in the album, from Fine, Fine, Fine, when a boyfriend is trying to squirm out of getting caught with another woman: "you swore it was just platonic, do you think I'm moronic?"
Stylistically Teddy Thompson, son of Richard and Linda, has produced a record with a wide range of sounds that give Freeman a showcase for a wide range of genres and let her vocals really shine.  Go On Lovin' and Lullaby are old school country tunes where Freeman sounds like a reincarnated Patsy Cline.  Dori also does hauntingly simple like I haven't heard in a long time on both Song For Paul and Where I Stood.  At the other end of the spectrum is some nice power pop with Fine, Fine, Fine and Tell Me.  And I have to give a shout-out to Ain't Nobody, a field-worker-singing-the-blues vocal showcase that reminded me immediately of the Merle Travis Classic, Sixteen Tons.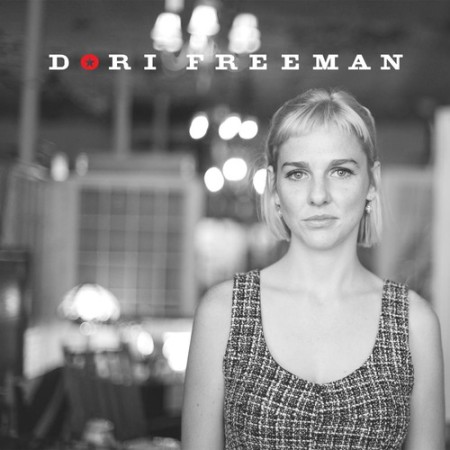 Like Emmylou Harris or Norah Jones, Dori Freeman has such a pure sound to her voice you just know she can excel at a variety of styles.  Producer Teddy Thompson clearly heard that, and he kept the arrangements on the album to a minimum where they never detract from the vocals.  The result is a record that truly does justice to a super promising new talent.
---
About the author:
I've actually driven from Tehatchapee to Tonopah. And I've seen Dallas from a DC-9 at night.
---