One of my favorite things about attending music conferences and festivals are the crazy comments that you hear along the way. Here are a few choice selections from this year's Americana Festival.
---
We have a tradition in Ireland that when an album comes put, we pour whisky on it. My album came out today.
Glen Hansard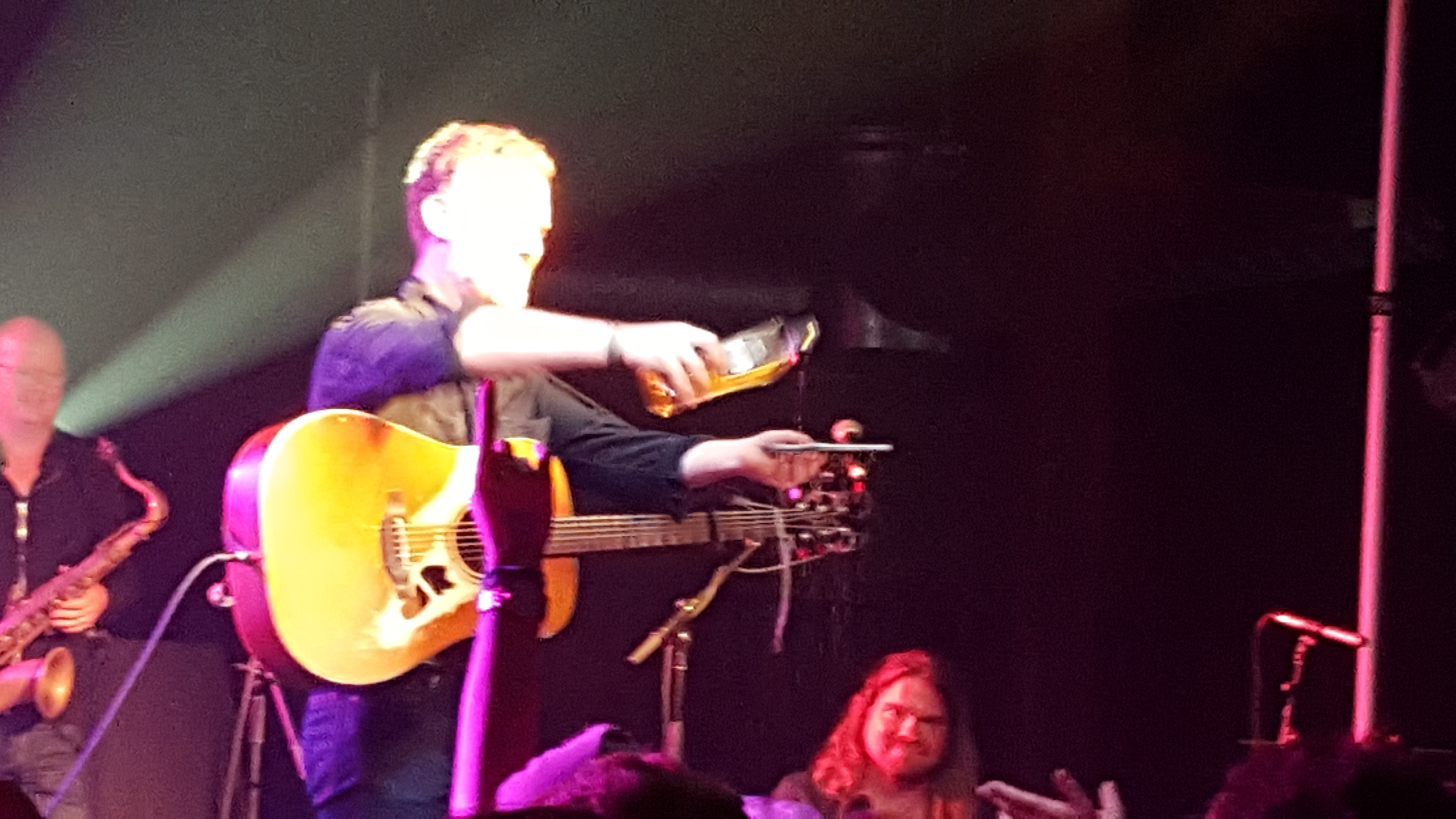 ---
We're not going to do the whole new album because that would be like giving you all your Christmas presents before Christmas.
Brian Henneman from the Bottle Rockets, whose new album comes out later this week
---
I write songs so that you can feel better about your life.
Mary Gauthier
---
Y'all know where all the other venues are at, right?
Caleb Caudle to a heckler
---
If you're sitting next to someone obnoxious just kick them in the shins. Just tell 'em the Irish guy told you to do it.
Glen Hansard, responding to excessive crowd noise
---
Before we got approved to play this event we had to prove that we had a lap steel. So here it is.
The Dreaming Spires
---
I'm gonna do you the honor of tuning all the strings.
Patrick Sweany
---
I wrote a song for my mom about how I would be ok on the road. She said 'I didn't get any of that shit from the song.'
Austin Lucas introducing his song "Shoulders"
---
I used to write songs about good times with no consequences. Then I got older and there were consequences.
Whitey Morgan
---
I was the perfect amount of drunk and pissed off. You get that balance right and you can write a song, but you've got to write it fast.
James McMurtry
---
This is a narrative song which means if you tune out early you're really gonna regret it later.
Jefferson Hamer
---
Sorry Mick, I've completely abandoned the [set] list. You must know me by now.
Glen Hansard to his bandmate
---
We're playing a bunch of new music tonight just because life is short.
Josh Ritter
---
The people have spoken. Both of 'em.
Mary Gauthier responding to requests for her classic song "Mercy Now"
---
Say hello to Lucille.
Keb Mo at the awards show, with BB King's "Lucille" guitar on a stand beside him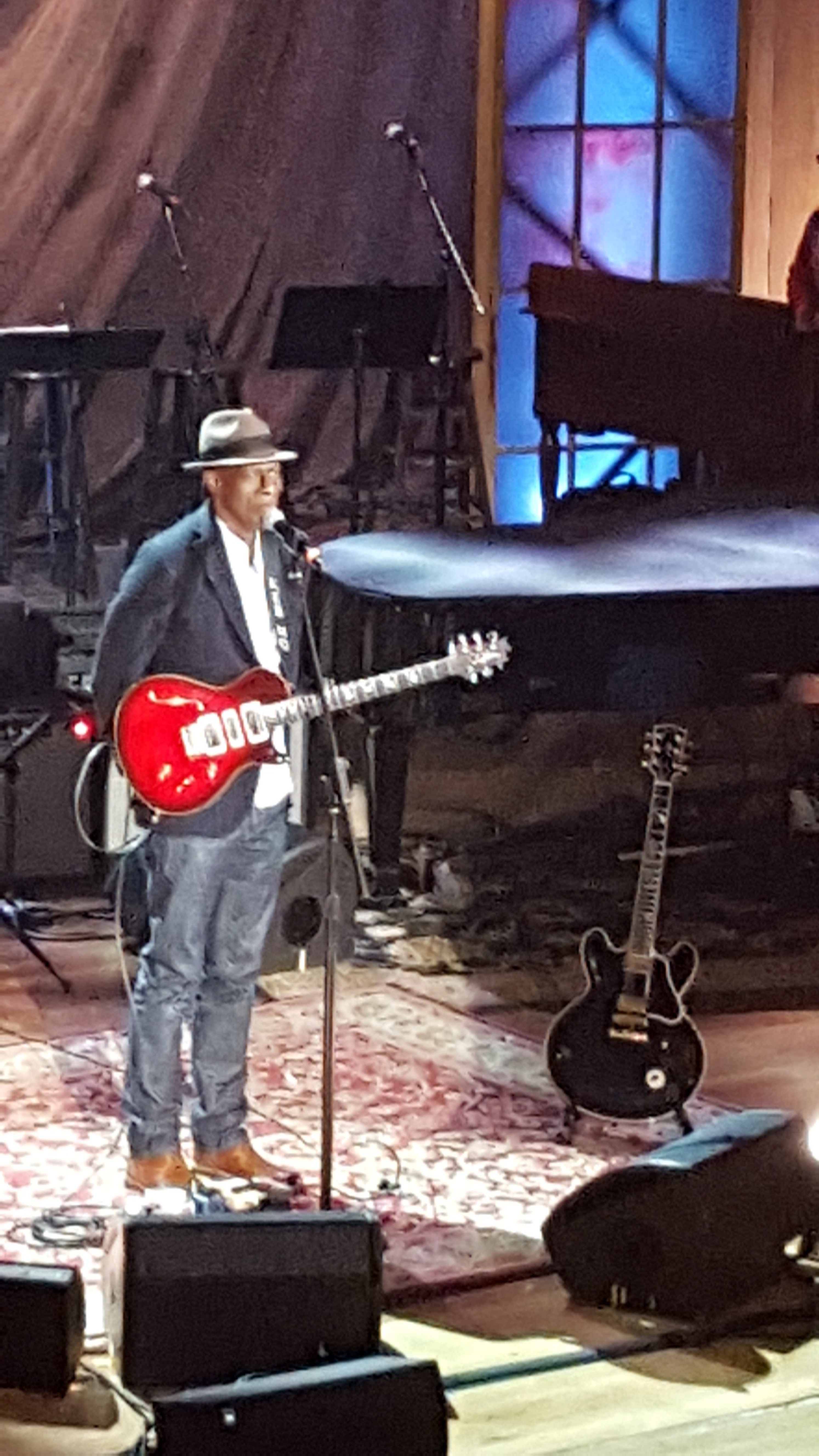 ---
Friends, he's hairy and scary.
Mojo Nixon introducing Whitey Morgan
---
He's a guitar playing mother fucker.
Mojo Nixon introducing Warren Haynes
---
He has the hair of David Carradine, the wit of Regis Philbin and the music of Buddy Miller.
The Milk Carton Kids introducing Jim Lauderdale.
---
He's our most seasoned emerging artist.
Buddy introducing 63 year-old Doug Seegers, who was nominated for best emerging artist
---
We're gonna play a couple of songs if it's ok with you. And if it's not, we're gonna do it anyway.
John Paul White, getting ready to play a few songs with Donnie Fritts
---
I said I was gonna sing this song for you, not with you.
Glen Hansard to Josh Ritter, who had just finished his own set but returned to the stage to join Hansard.
---
This is a single about our never having been to Nashville so it's gonna be a bit awkward.
The Dreaming Spires
---
About the author:
Mild-mannered corporate executive by day, excitable Twangville denizen by night.
---