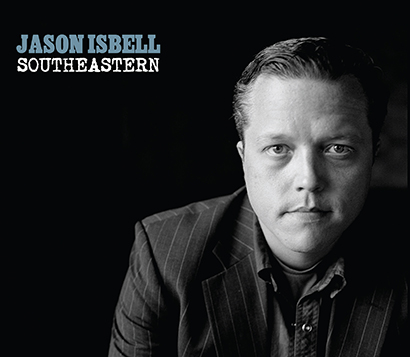 2013 was a pretty crazy year for me. Personally, professionally, and music listening habit-wise, it was all over the map. At different points during the year, I obsessed over the back catalogs of The Clash, Emmylou Harris (again), Tom Waits, Kevin Gordon, Superchunk (again), Kanye West (weirdly), Paul Westerberg solo records (again), and finally The Bottle Rockets.
The last of these may have been my favorite discovery of the year. Bloodshot Records gloriously curated this year's re-release of the Bottle Rockets first two albums, the self-titled debut and the major label follow-up the Brooklyn Side. Both records are phenomenal and re-introduced me to a band that I had somehow neglected to appreciate during my archivist like obsession over 90's era No Depression acts during my college years (this unhealthy addiction occurred in the mid-2000s and may explain why I was the least hipster college radio DJ of all time).
There was also a shit ton (which I believe is a metric unit of measure) of new music released this year. Jason Isbell was easy to put at the top of my list, but there were a bunch of records that I have a an inordinate fondness towards sprinkled throughout. I doubt many people have the Shouting Matches record so high, at least not unless they're Justin Vernon obsessives. Ashley Monroe has also been a consistent favorite this year and I would highly recommended Like a Rose to any classic country fan. Caitlin Rose's The Stand-In is probably the most orchestrated and produced record on the list, but feels as comfortable and lived in as any of the acoustic-based records that precede it.
There were also excellent tribute records put out, but I generally don't include those in my traditional favorites list so I'm calling them out here.  The Music Is You: A Tribute to John Denver was released by ATO records and High Cotton: Tribute to Alabama was released by Lightening Rod Records. John Fogerty also put out Wrote A Song for Everyone, which features an All-Star line-up of acolytes doing (mostly) re-arranged Creedance songs.
So, without further stalling, here are my favorite records of 2013:
1.Jason Isbell- Southeastern
Instant classic. His first record that can sit comfortably next to Decoration Day and The Dirty South.
2.Holly Williams- The Highway
Early in 2013, my brother played me "Drinkin" and "Waiting On June" back to back .The Highway hasn't left my car stereo since.
3.Patty Griffin- American Kid
Stupid good.
4.Valerie June- Pushin Against the Stone
Yea, I listen to NPR.
5.Guy Clark- My Favorite Picture of You
Guy Clark is better than your favorite songwriter. Picks: "My Favorite Picture of You", "Hell Bent on a Heartache"
6.John Moreland- In the Throes
Soulful, poignant, and honest, fans of Lucero, Two Cow Garage, and Joe Pug would be wise to pick this one up.
7.Ashley Monroe- Like A Rose
The best set of straight up country songs I heard last year. Picks: "Weed Instead of Roses", "Like A Rose", "Two Weeks Late", and "You Ain't Dolly (You Ain't Porter)"
8.The Shouting Matches- Grownass Man
I like atmospheric folk, but I like blues rock more.
9.Superchunk- I Hate Music
I love music. I love Superchunk. I love it when Superchunk makes new music.
10.Caitlin Rose- The Stand In
This record deserves better than the 10 spot. Greats songs and better production, The Stand-In felt like a huge step forward for Rose. Picks: "No One To Call", "Waitin", "Dallas", and "When I'm Gone"
11.Frank Turner- Tape Deck Heart
For my complete thoughts on this one, see the link below. It's a mixed bag, but a bag worth obsessing over.
Ducktape Saves Live- Frank Turner's Recovery
12.Aofie O'Donovan- Fossils
Check out this video
13.Butch Walker- Peachtree Battle EP
14.Josh Ritter- The Beast In the Tracks
15.Emmylou Harris & Rodney Crowell- Old Yellow Moon
16.Amanda Shires- Down Fell The Doves
17.Kasey Musgraves- Same Trailer, Different Park
18.Two Cow Garage- The Death of the Self Preservation Society
19.Charles Bradley- Victim of Love
20.Motel Mirrors- Motel Mirrors
Amy LaVere and John Paul Keith combine for an album of duets. The whimsical nature of the projects comes across as pure energy on record. Highly recommended.
21.Leeroy Stagger- Truth Be Sold
22.Mount Moriah- Miracle Temple
23.Jen Buxton- Desperation Demos [EP]
Worship at the altar of Jen Buxton or face the consequences (which I'm pretty sure consists of a life of sobriety, whilst simultaneously losing your library card privileges).
24.Lucero- Texas and Tennessee [EP]
Title track was great. I'm contractually obligated to refrain from commenting on the other three songs (not their best).
25.Sarah Jarosz- Build Me Up From Bones
26.Shannon McNally- Small Town Talk, The Songs of Bobby Charles
27.Slaid Cleaves- Still Fighting the War
28.Sarah Borges- Radio Sweetheart
29.Wayne Hancock- Ride
30.Deadstring Brothers- Old Cannery Row
---
About the author:
Specializes in Dead, Drunk, and Nakedness..... Former College Radio DJ and Current Craft Beer Nerd
---