"We've both grown tired/ Of running from each other/ Here we are/ Darling, here we are"- Rodney Crowell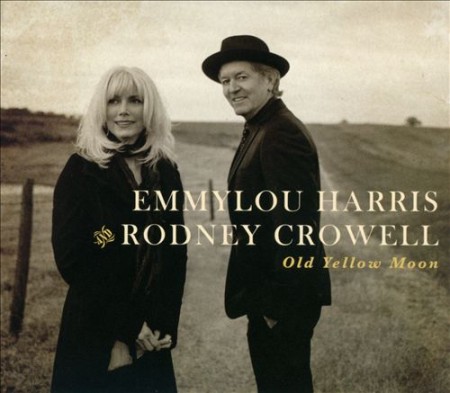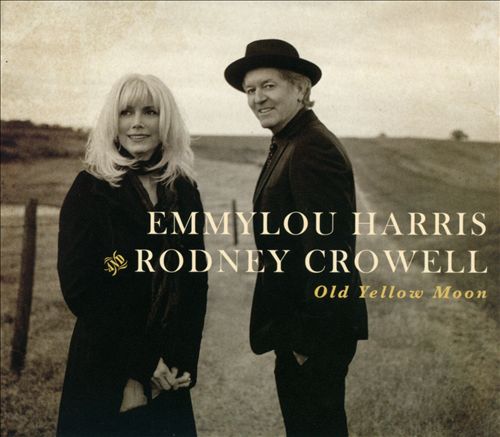 Old Yellow Moon feels lived in. The record feels instantly comfortable, like an old pair of shoes that align perfectly with the arches of your feet. Harris and Crowell's musical partnership dates back a quarter of century to his tenure in her now legendary Hot Band and perhaps more importantly his songwriting contributions to Harris's ridiculous run of records in the late 1970s. Though the paths of the two singers have crissed and crossed in the ensuing decades, Old Yellow Moon is the first record that features both of their names in the headlining slot.
The feeling of this record is that of a couple of old friends trading songs in a warm living room. Appropriate, since that is pretty much exactly what happened. Harris and Crowell reunited with producer Brian Ahern, who besides being Harris's ex was also the producer of those early Hot Band records. Together the three turned back the clock with a back to basics sound reminiscent of their glory years. Opener "Hanging Up My Heart" starts the record off with a jaunty number that could have slide nicely onto Elite Hotel, Luxury Liner, or Blue Kentucky Girl. Crowell delivers an ebullient lead vocal on the rocking "Bluebird Wine", a self penned song that was side 1, track 1, on Harris's first album back in 1975.
The duo also deliver a couple of more tender moments. Harris's reading of "Spanish Dancer", in a typical Emmylou-like fashion, is a cover song that tends to make you forget that the song exists outside of her otherworldly soprano (for those keeping score, the song was penned by Patti Scialfa). That song is followed by the best of the new Crowell tunes, the devastating "Open Season On My Heart" (if anyone hasn't been paying attention to Crowell's last couple records, get on that–  his 2000s output has been some of his best work).
A couple of songs on the album's back-end, "Back When We Were Beautiful" and the title track, address the more topical theme of aging. Harris gives the former song a wistful resignation that is perhaps too believable coming from such elegance. The latter closes the record with a promise:
And now
As I turn back the years
So little I've learned
About heartache and tears

But still
I'm making my way
Into the heart
Of an unknown highway
Is Old Yellow Moon is good enough to stack up the pairs 'classic' work? I don't know. I'm just glad they gave us another little slice of heaven.
---
About the author:
Specializes in Dead, Drunk, and Nakedness..... Former College Radio DJ and Current Craft Beer Nerd
---