by Eli Petersen in Reviews
I first heard of Texas singer-songwriter Danny Schmidt awhile back. A frequent recommendation of a good friend of mine (whose taste and breadth of knowledge about Americana music vastly exceeds my own), Danny Schmidt is just another in a long string of artists I dismissed upon first listen only to latter realize that they are -in fact- geniuses.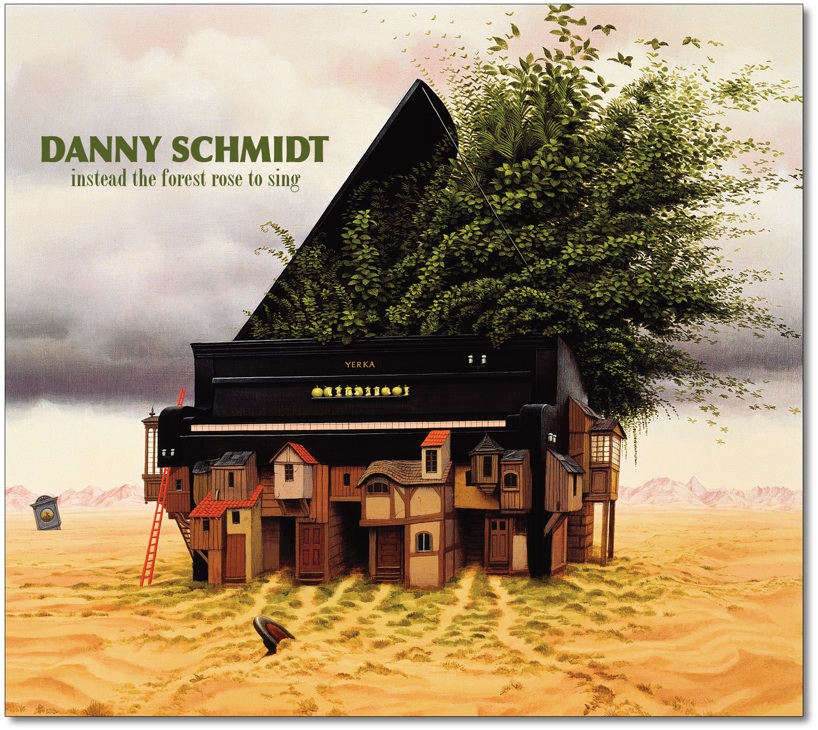 I awoke to this realization after listening to his newest record Instead the Forest Rose to Sing, his first to be released on the reliable Red House Records. The record begins with "Better Off Broke", a rumination on the economic climate. The song gallops along with its upbeat message before landing in the lap of "Swing Me Down", the most memorable song upon first listen. The song is instantly catchy with its thematic dancing girls that glide across states as easily as the locations roll of Schmidt's tongue. The next song, however, is the best on the record, the achingly beautiful "Grandpa Built Bridges". From there on, the album mixes darker and lighter material, all of it exceedingly strong, but those opening 3 songs broke open Danny Schmidt's discography for me. Each record has its highpoints, but I always come back to "These Ain't Tynan's Blues" from his first studio record 2001's Enjoying the Fall.
His style is most similar to the late, great Townes Van Zandt. Like TVZ, Schmidt is an untouchable songwriter and incredible guitarist. Neither needs more than his guitar and voice to carry a song to fruition. In fact one of the biggest differences is that Schmidt's record output to this point has more subtly used backing instrumentation, unlike some of TVZ's early efforts which were often burdened with over wrought arrangements. Regardless, both share a way with words and song that are both poetic and seemingly otherworldly. Whereas Van Zandt's style was more economical, Schmidt tends to fill his songs with words. Yet, it is in the words unsaid that his songs are truly spectacular. Unfortunately, I am not so good with words, so you'll just have to check him out for yourself.
http://www.myspace.com/dannyschmidt
---
About the author:
Specializes in Dead, Drunk, and Nakedness..... Former College Radio DJ and Current Craft Beer Nerd
---