by Eli Petersen in Reviews
Ok Twangville readers, this will hopefully be a recurring feature that switches up our normal review protocol. It was inspired by frequent long email chains over the years between myself, fellow Twangviller Todd Mathis, and my twin brother Kyle Petersen. Though to be fair, the conversation below is a bit cleaner and more serious than our normal email chatter (less insults and name calling, more intellectual music baloney).
We only intend to do these for 'big' records where we (and hopefully most Americana fans) have some context for discussing the record at issue. We thought Dwight Yoakam made for a perfect first attempt. Alternate names considered for the feature included the following:
Ruminations on the Transcendental Possibilities of Melodic Explorations
Three Jacka***s Talk About Records
Heavy Drinkin', Easy Listenin'
Libya: What Should Have Happened
Sex on the Beach: How Country Music in the Age of Cultural Reproduction Creates a Temporal Vortex Allowing an Escape from out 21st century Existential Dilemma
Note: The last two were Todd's and Kyle's respectively.
If anyone likes any of these better or wants to nominate their own suggestion, comment below or shoot me an email at eli@twangville.com.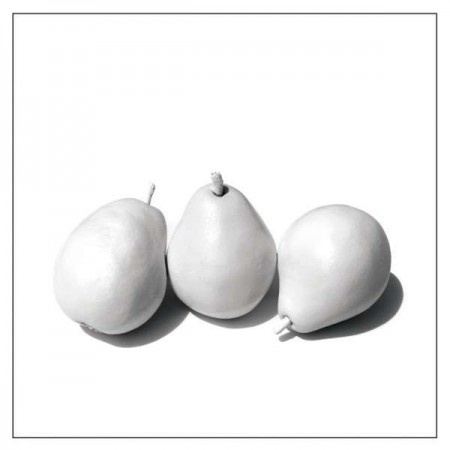 ELI: Is it just me, or does this record sound more 'modern' than Yoakam's back catalog? A lot of the songs sound more 'alt. country' than the more Bakersfield style that I think of as his trademark.
TODD: I think he's been moving in a more modern direction over the years, and even more since he parted ways with longtime producer/guitarist Pete Anderson. 2005's Blame the Vain was the first album without Pete and it was a bit different. Although some of his other albums, such as Gone, are pretty unusual for a country artist. I think the Bakersfield thing has been gone a while, except of course with his cover album of Buck material.
KYLE: From a newcomer/uninitiated perspective, it's hard not to point to the contributions of Beck and Kid Rock as indicative of a larger effort to move towards a sound that mixes the traditional and the contemporary more aggressively. I've only spent time listening to Hillbilly Deluxe and If There Was a Way, so for me this is a jump. That opening bass line on "Take Hold of My Hand" surprises me every time, and the arrangements on "Dim Lights, Thick Smoke" and "A Heart Like Mine" hew far closer to Uncle Tupelo territory than I ever would have thought for somebody with Yoakam's neo-traditional credentials. It makes for a really fun listen though, since you get the sense that Yoakam is stretching his legs deeply and productively almost every time.
ELI: I guess my perspective is similar to Kyle's in that I have been more partial to his earlier albums, Guitars, Cadillacs, Etc., Hillbilly Deluxe, and Buenas Noches from a Lonely Room. I actually like the sound of the album overall. I think its fun and bit more rock and roll than Blame the Vain sounded to me. I love him coming right out of the box with "Take Hold of My Hand."
TODD: What did you guys think of "Waterfalls"? I actually thought it was pretty stupid the first couple of times of listening to it, then started thinking, "Well, a lot of pop/rock songs are pretty stupid if you think of it." Also, what are your favorite tracks from this record, and how do they stand up lyrically to some of your favorite older Dwight tunes?
KYLE: I love how delightfully weird "Waterfalls" is. Obviously Yoakam has written some very smart, astute stuff in the past, and it definitely seems like he's having more fun here. Sort of how post-Time Out of Mind has taken a loose, what-the-hell sort of approach to his writing over the last dozen years or so. Let the serious sit alongside the fun, as it were. Aside from the tunes I've already mentioned, I also like the title cut. Now that I think of it, a lot of these tunes really sound like something late 90s-Wilco would come up with. Anybody else get that feeling?
ELI: I think Kyle puts an interesting spin on that one, but I tend to be a bit tougher on Dwight. I like this record and think the songs are pretty good, but some of his earlier stuff is way better. I've personally always been a fan of "Little Ways," "What I Don't Know," "I'll Be Gone," and stuff like that. But actually come to think of it, most of my favorite songs off those early records are the covers like "Honky Tonk Man" and "Heartaches By the Number." Now that I have gotten halfway through my answer, I am no longer certain what I am talking about. Maybe the lyrics are exactly as good as prior Yoakam releases. Maybe they are vastly inferior. Todd you are the songwriter in this bunch, so I'll defer to you.
"Waterfalls" is pretty, but stupid. I hated it, then I liked it. I skip it every third time through the record. I'm still not sure it belongs on the record (or at least not at Track 2).
Kyle, I don't get the 90's Wilco thing. Maybe this is what Tweedy wanted to sound like, but failed at? Though to be fair, I can almost hear Tweedy singing on "3 Pears", so maybe you have a point.
TODD: I can understand the Wilco reference in the A.M. sense, but I don't think Yoakam is as pretentious as Tweedy. He's definitely there to have fun while also tackling the seriousness of lost love/heartache. I tend to like "Dim Lights, Thick Smoke" (which Yoakam didn't write), "Nothing But Love," and "It's Never Alright," and I think the latter two, which Yoakam did write/co-write, are just as strong as his back catalogue. "Rock It All Away" is pretty fun too and I love the intro.
KYLE: So, now that we've tried to place this album in Dwight's oeuvre, where do we think it fits into the year 2012? I can see this one either fading from memory, or being one of those slowly-absorbed records that, looking back on it, I might count as one of the highlights of the year.
ELI: First off, I didn't really respond to Todd's question about favorite tracks on this record. Good job on my part for rambling on half a page without even getting close to answering the question. Regardless, I'd have to agree with most of his picks. I really like "Nothing But Love" and "It's Never Alright." Those two stand out as kind of head and shoulders above the rest.
Now for Kyle's question, I can see this one kicking around the car stereo for a while. I enjoy cranking it up while driving, especially when you skip "Waterfalls" and get "Take Hold of My Hand" and "Dim Lights" back to back. I don't think it's gonna quite make it to 'classic status', but there are enough good songs on here to make it a contender. This is his first release since I've become a big fan and it satisfied me plenty. But as for 'slowly absorbed', I don't think this is quite the ticket. I think of it as more a shot of whiskey, mid-shelf let's say, and not really some single malt scotch aged for twenty years in some highfalutin barrels.
TODD: Yes Eli, you did ramble on and totally ignored my question. You have clearly been watching too many of the presidential debates.
I definitely think there are some songs that are keepers here, especially the slower ballads I mentioned above. Although, the older I get and the more music I hear, it really has to be a pretty damn special record to keep getting play. So far, Dwight has passed the test, but it has only been a month. I'll put it with the beer that is bottled in the U.S., but still called an import so they can raise the price.
KYLE: I'll accept Todd's final comment as akin to his trademark "RIYL" at the end of each review (are we gonna get one of those here?). I think my lack of extended experience here is actually leading me to take on a more favorable view of the album, either that or I lack standards. Another name I would throw in comparison for this record that wouldn't have worked for Yoakam's past work is Chuck Prophet, although obviously this is still a much more traditional effort than his records. I still think the relative oddness of this record means I haven't quite puzzled through it quite yet, although I may be focusing on the experimental bits at the expense of the more traditional efforts that you guys are obviously digging.
So I guess I say mid-level brewer's passable attempt at a Belgian pale ale? I have to say, this drink comparison is really appealing to the inner dork mixed with pseudo-alkie in me.
THE END
Here's a quick introduction to the cast of characters.
Todd Mathis writes for Twangville and fronts the alt. rock-country band American Gun (check their stuff out here). He also does occasional solo records that are pretty badass in their own right. In the early 2000s, Todd was the rhythm guitarist for the American/Brit-rock band Boxing Day, who were briefly signed to a major label. They got screwed by the label and Todd started writing country songs. Todd is responsible for introducing me to such mind blowing artists as Lucero, Cory Branan, Todd Snider, Chris Knight, and Townes Van Zandt.
Kyle Petersen is the music editor for arts magazine Jasper, freelance writer for alternative weekly The Free-Times, a college radio DJ on WUSC-FM 90.5 in Columbia, SC. He's also a PhD candidate at the University of South Carolina with a focus of southern literature. He's pretty much single handedly responsible for what I listen to today, having introduced me to Wilco, the Drive-By Truckers, Whiskeytown, and Ryan Adams when we were in high school.
As for myself, I don't have quite the resumes Kyle and Todd do, so let's pretend I'm too humble to toot my own horn. I like my beer craft and my music loud.
---
About the author:
Specializes in Dead, Drunk, and Nakedness..... Former College Radio DJ and Current Craft Beer Nerd
---