by Eli Petersen in Reviews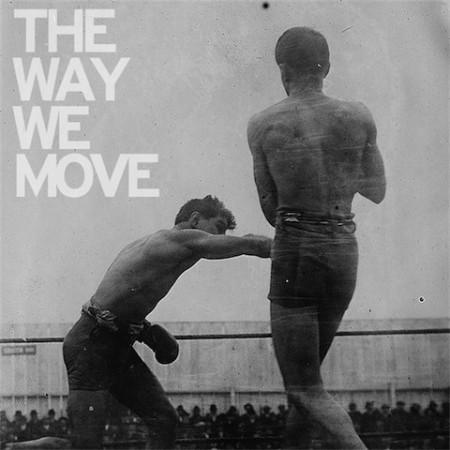 In March of this year, I caught a Langhorne Slim headlining show at one of my favorite dive bars back home. I had seen Langhorne before (opening for a pretty epic DBT-Lucero double bill in Boston), so I figured it would be a good show. It wasn't. It was extraordinary. Note: I'm still unsure if Langhorne Slim is the name of the band or a moniker for the songwriter, so I will use them as more or less interchangeable. Sorry for any confusion.
Langhorne Slim is folk-rock-soul force of nature. Frontman Langhorne, Christian name Sean Scolnick, is constantly in motion, hopping up and down and using every bit of stage space available for kicking, dancing, jumping, and running. Every song is a constant battle with his mic stand. He is backed by a stand up bassist, a drummer, and a stellar multi-instrumentalist (banjo and keyboards). The songs range from fast paced acoustic strumming numbers to dyed-in-the-wool blue-eyed soul. The 2 hour show was tour-de-force with a set list that ranged from favorites like "Say Yes," "I Love You, But Goodbye," "She's Gone," "Colette," and "Worries" to a whole spat of new songs that seemed at once both fresh and instantly familiar. These new songs populate Langhorne Slim's new record The Way We Move.
Audio Stream: Langhorne Slim, "The Way We Move"

Audio clip: Adobe Flash Player (version 9 or above) is required to play this audio clip. Download the latest version here. You also need to have JavaScript enabled in your browser.
There were songs like "Fire," a thudding piano jam that contains the intensity of a mid-70's Springsteen number and the soulful vocals that set Langhorne Slim apart from his contemporaries. And there were songs like "The Way We Move" and "Two Crooked Hearts" that are trademark Langhorne Slim numbers that speed forward at a break neck pace as Langhorne spits out his earnest, yet playful lyrics. Two of my favorite songs are the emotionally charged "Song for Sid" and "Past Lives." The former is a poignant ode to a lost elder and the latter a forward looking ballad of self realization.
Fast forward a couple months and we have The Way We Move, a modern day rock and roll classic. Stacked from front to back with Langhorne's best set of songs yet, the record feels organic and unhurried, even as the band finally captures the frenetic energy of their live shows. With scarcely a bum not, this record is high on my list of album's of the year.
RIYL: OCMS, Lucero, Bright Eyes, Mumford and Sons, The Lumineers
---
About the author:
Specializes in Dead, Drunk, and Nakedness..... Former College Radio DJ and Current Craft Beer Nerd
---