by Eli Petersen in Reviews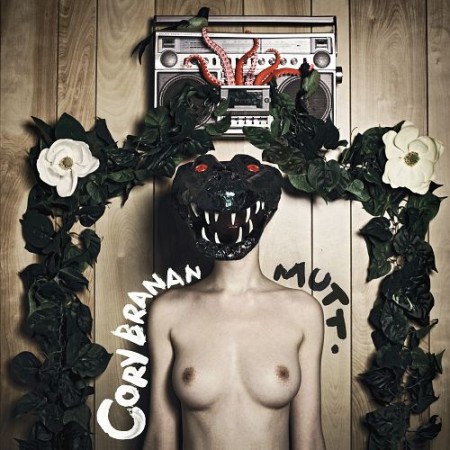 I've been listening to Mutt for a while now and have heard numerous reactions to it, ranging from ecstatic to dismissive to ambivalent. At this point, I can understand almost all viewpoints, but personally have come down pretty firmly on the 'ecstatic' side. This sort of debate is about par for the course for a Cory Branan record. We hardcore fans are an ornery bunch and tough to please. Not a hardcore fan? Or don't know who Cory Branan is? We'll you my friends you are missing out, because he may just be the greatest American songwriter of his generation (ok, him or Joe Pug).
He's put out two prior studio records, 2002's The Hell You Say and 2006's 12 Songs, and that's it. Mutt is his first new studio recording in 6 years (if you don't count the duo EP with Jon Snodgrass from a couple years back). As alluded to earlier and like Branan's other studio recordings, it's a bit polarizing amongst his most ardent fans (and let's face it, this guy doesn't produce fans that aren't ardent). This is largely because of 1) Branan's infamous live shows and 2) his unique acoustic guitar slinging style at these live shows. Performing in front of an audience, Branan is force of nature, alternatively shouting and whispering lyrics accompanied by seductive finger picking or slammed guitar chords. Bootlegs of these performances can range in quality from unintelligible to unbelievably brilliant. Most Branan fans will suggest catching a live show or finding a good bootleg (cough, Ardent Sessions) as an introduction. Then, once you realize his majestic genius, delving into the recorded output.
The exception to this, however, may just be Mutt. Like previous studio records, Mutt is stylistically different from his live shows. This is most notable on "Survivor Blues", which is included here in two versions; one a rocking anthem and the other a subdued acoustic version closing the record. I actually like the rocker, though its a dramatic re-arrangement from his tender readings that can be found on bootlegs.
Regardless, the record flows quite well with enough fast paced numbers to balance out the ballads. Though I still may prefer some of the bootlegged versions, Mutt contains a pretty damn strong set of songs. Longtime live favorites such as the aforementioned "Survivor Blues," "The Corner," "Badman," "Karen's Song," and the anthemic "Yesterday" are included, as well as songs that have revealed themselves as gorgeous ballads in the studio setting, i.e. "Lil' Heartbreaker," "The Freefall," and "Hold Me Down." In sum, this record is stacked with classics.
I can of course nit-pick and say that "Snowman" misses the boat for me or that worthy songs are missing ("Daddy Was a Skywriter" and "Bittersweet Sour Mash" come to mind), but it would be just that— nitpicking. Mutt is one of the best records I've heard this year and rarely leaves my car's CD player.
Audio Download: Cory Branan, "Bad Man"

Audio clip: Adobe Flash Player (version 9 or above) is required to play this audio clip. Download the latest version here. You also need to have JavaScript enabled in your browser.
---
About the author:
Specializes in Dead, Drunk, and Nakedness..... Former College Radio DJ and Current Craft Beer Nerd
---