Lush strings, cavernous spaces and 80s style percussion. The first two of those are wonderfully symphonic, but the percussion just doesn't please the ear. At times Great Elk outgrows the indie Death Cab sound, but at times the band sounds all too much like them. Songs are often light on lyrics, but bigger on atmosphere and a bit repetitive.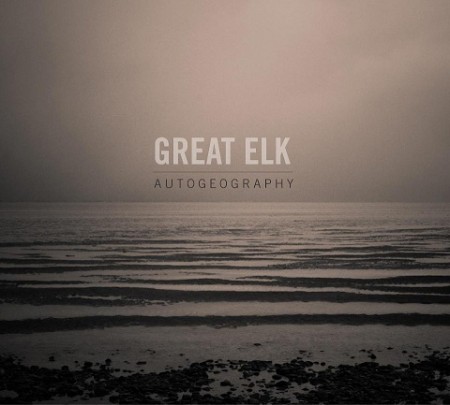 At their best, Great Elk is a rhythmical and melodic band with a polish. On "I'm Going to Bend," Paul Basile sings "When the wind blows / When the heart shakes / I know I know I know / I'm going to bend / I know I'm going to break." Basile turns a nice phrase in this one. While the song is not much deeper lyrically, the straightforward strumming and guitar playing are simple and defective. The sonic open spaces pop up at just right times to lend this song some majesty. It all plays in just right.
If only there was more of this in the rest of the record. "Give Up" is really everything that I don't like about indie music these days. Indie bands these days too easily repeat the same phrase "Give Up" four times in the same chorus. The guitar work in this one is equally repetitive and gets grating in a hurry."Some Are Lakes" suffers from a similar indie repetitive 80s style percussion. It may well be acoustic drums, but it stays so similar throughout the song it doesn't feel like it.
When the percussion is dialed back a bit, Basile's songs and vocals can shine through a bit and I can hear the beauty in the songs. "Your Worst Nightmare" has much subtler percussion and the sound rings true. It does drag a bit in tempo but I can feel the song a bit better than those earlier tracks that have been hijacked by the rhythm section."Two Weeks" brings the drums back in but the vocals are so strong that it can be partially forgiven.
As the record goes on, it turns back and forth between the 80s production and the more acoustic numbers. I would much prefer it to keep the drums in the background. "Oh, my home, my Ohio" takes the drums out completely and doesn't loose a single step.
Don't get me wrong, if indie folk 80s style is your bag, you might love this record. Personally, I like it when I can hear and feel the strings plucked and the sticks hit the drum heads. Sometimes, I lost that on this record.
---
About the author:
Jeff is a teacher in the Boston area. When not buried correcting papers, Jeff can be found plucking various stringed instruments and listening to all types of americana music.
---